Carp fishing in Wirral can be a totally fresh and unique angling experience in the UK. This iconic peninsula, wedged between the Rivers Dee and Mersey, and looking out towards the Irish Sea, is one of the unique parts of England. Priding itself on its history, its accent, and the identity, the Wirral peninsula is really one of the interesting parts of England. Its main town is Birkenhead, and it is opposite from Liverpool. And considering its peculiar location, and a certainly maritime, seaside character, the fishing locations in Wirral are really great. In our latest guide we are exploring this one of a kind area and bringing you a taste of the carp fishing in Wirral peninsula!  Join us.
Carp Fisheries On the Wirral Worth Trying
Caldy Anglers

Operating as a private angling club, the Caldy Anglers is one of Wirral's finest coarse fisheries, and a respected, reputable fishing club. Readily accepting new anglers into their ranks, this club offers a good choice of club waters, all of which are of course stocked with superb coarse and specimen carp varieties. Their club venue is located in a rural area, surrounded with wonderful natural landscapes and a countryside charm that is iconic for the Wirral area. Two decent sized ponds and a peaceful, quiet ambience will provide club members with a great angling experience. Beside this, Caldy Anglers are regular at many local venues both far and near, and you can count on some fine sportsmanship, camaraderie, and a good angling society. If you're looking for a private club to join in the Wirral area, this might be the one for you. It is definitely worth the consideration.
Barnacre Fishery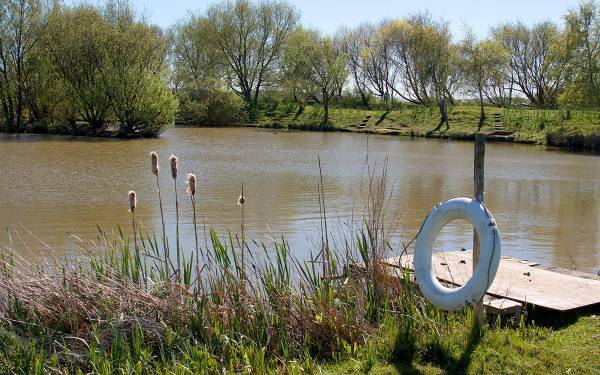 Located in Saughall Massie in Wirral, the Barnacre fishery is one of the loveliest venues in the area, and certainly provides a wonderful carp fishing experience. Although a private run venue, it offers "taster days" for just £10, giving you the chance to experience the  venue in full before committing to becoming a member.
This fishery consists of a single one acre lake, nestled in some wonderful rural landscapes, guaranteeing peace and quiet throughout the day. It is superbly stocked for both coarse and specimen carp angling, so you know what to expect – top notch angling!
On site there is a lakeside cabin which offers toilets, refreshments and other amenities, as well as a neat little place to rest up and refresh. The club readily accepts new members, and is open for both beginners and pros alike – this is a great opportunity to find a group of local Wirral anglers that are ready to socialize and also teach you a thing or two about angling, if you are a beginner. It is certainly worth a try, and with the "taster day" you can really get the feel for the venue and the club. Recommended!
Claremont Farm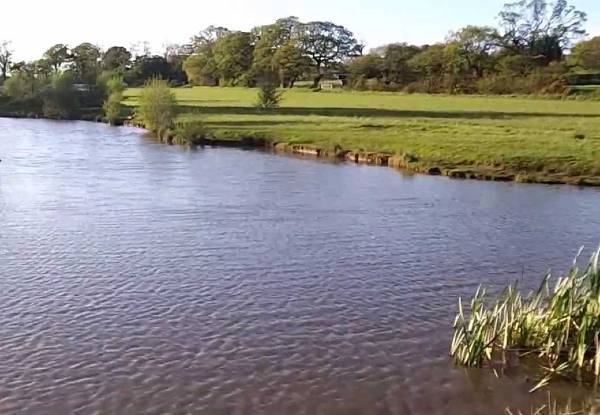 Claremont Farm is located near Bebington and Birkenhead in Wirral, and is one of the favorite places for the locals, both for anglers and regular folks. Offering a wide range of features, this farm is a perfect way to spend a warm summer's day with your family, or just enjoy some top notch angling. Established over a decade ago, this venue enjoys a superb reputation and has been improving immensely from year to year. Their pond measures an acre in size, and has around 26 pegs throughout, with plenty of disabled friendly access. Day tickets are £7. The pond and the farm are both surrounded by sprawling Wirral rural landscapes, and the greenery is very pleasing. There is also an option for a 24 hour ticket, giving you the option of night fishing if you're a fan of it. On site there are toilets and refreshments at the farm shop which also sells some wonderful homegrown veggies and products. There is also a café available, catering to all your needs.
Certainly a first class venue, this is a great spot to experience something more than just simple angling. Definitely not to be missed if you're ever in Wirral.
Lingmere Fishery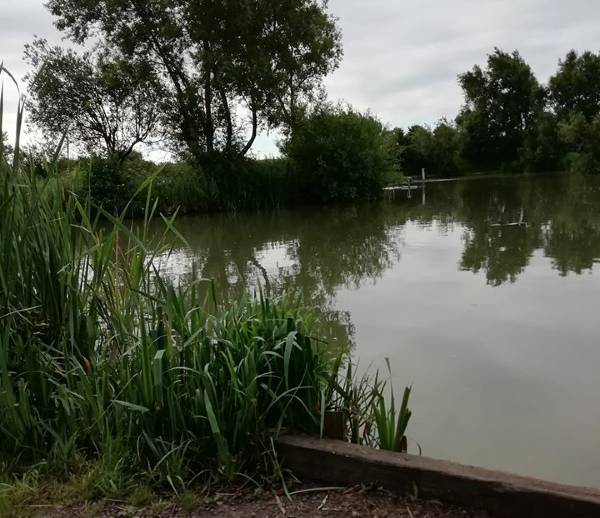 Situated in the village of Moreton in Wirral, the Lingmere Fishery is an experienced venue that really prides itself on the quality of the angling there. Welcoming all types of anglers, the Lingmere is the textbook example of a perfectly run fishery – everything is spot on. It consists of two lakes, one is pleasure, the other one is a match lake. Meaning it caters for both casual anglers and all of you with a competitive spirit. There are plenty of pegs and features all around, and the waters are stocked with a fine selection of coarse fish and specimen carp. The carp catches are going easily up to 26 lbs and up. Day ticket prices are £7 for one rod, or £9 for two. On site there are plenty of fantastic, first class facilities. There are superb toilets for gents and ladies, and the disabled too. There is a great tackle and bait shop on site, which carries all sorts of equipment and bait including live maggots. There is a café on site offering a good selection of food, drinks, and refreshments. A perfectly setup fishery, this is the perfect example of how it should all look – neat, idyllic, peaceful, and with a perfect service. Perhaps Wirral's finest venue, Lingmere Fishery is not to be missed by any angler. Recommended!
Wirral peninsula and its iconic unique identity are a welcome refreshment when it comes to angling locations in the UK. Certainly different from what we are used to, Wirral's fishing venues are pleasing, relaxing, and offer top notch specimen carp angling. If you are a beginner angler, a pro, a competitive angler, or a casual fisherman, or if you are simply looking for a fresh new location for your next vacation, Wirral can offer it all. And for the locals, for the people of Heswall, Neston, Hoylake, Bebington and Moreton, there is no need to travel out of bounds – great angling is right there at your doorstep!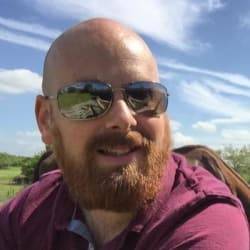 Mike has over 30 years of fishing experience in carp fishing and general coarse fishing. He is always looking for the latest fishing kit to try out and talk about and needs a bigger shed due to all the fishing tackle he owns. You can read more about him here.