Chester is a city in the Northwest of England, situated near Liverpool and Manchester. Chester is one of the best-preserved walled cities in Britain – here you can see everything from the Roman period to Victorian era architecture and restorations!  It's famous for its red sandstone walls dating back to the Roman era, a Roman fortress from the 1st century AD., a Roman amphitheatre and Tudor-style timber buildings in the centre, the Rows.
Greater Chester features beautiful countryside lining the banks of the River Dee, where you can discover several lakes and carp fishing opportunities.
Chester Lakes
Grove Fisheries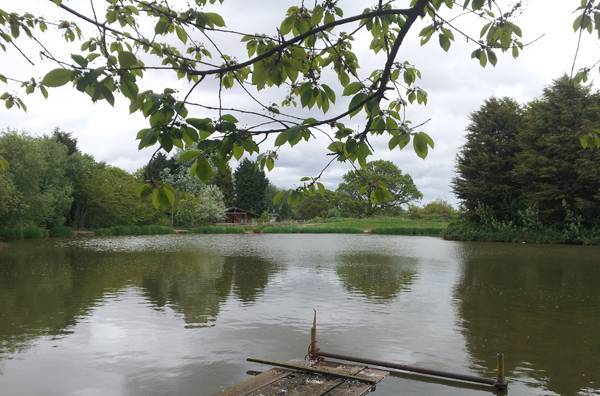 You don't need to travel far outside Chester to find a sublime fishing experience – Grove Fisheries are just north of Chester Zoo, in Charlton by Backford. (No more information available)
Chester Lakes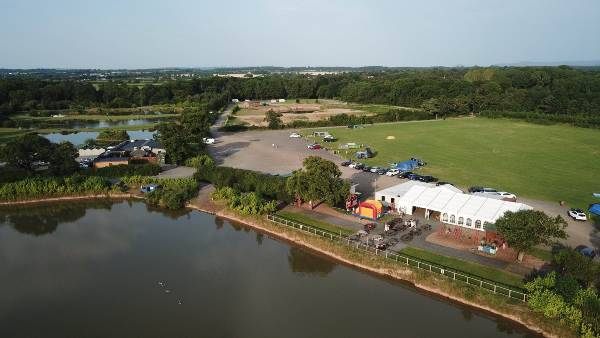 Chester Lakes' aim is to create a haven in the countryside where anglers, campers and anyone with a love for the great outdoors can escape city life and relax – we'd say they've succeeded! Despite being a beautiful, tranquil fishery, they are conveniently located south of Chester, close to the towns of Balderton and Belgrave. They boast several lakes, parkland and woodland, plus caravan and camping facilities. They also have lodges supplied with electricity, BBQ pods and an on-site cafe, toilets and tackle shop. Chester Lakes have it all, whether you are an amateur or professional angler and are looking for an idyllic retreat in nature without compromising on luxuries!
There are 7 lakes, each well-stocked and landscaped to provide a range of angling opportunities.  There are two woodland pools which are, as the name suggests, surrounded by woodland. There are also 2 specimen lakes and 3 pleasure lakes. All lakes have a range of fish, from Mirror and Clean Common ranging from 10-20lb, with some catches being 28lb. The other lakes are stocked with fish like Carp, Rudd, Perch, Skimmers and Bream. Each has similar rations of silver fish and carp.  Gorstella Lake has 6 pegs, Eccleston 20, and Aldston 26. For the specimen lake, Dodleston, booking in advance is required due to high demand!
All lakes are illuminated at night and have electrical power points, allowing night-fishing and power charging should you need it. A tackle shop is available for all your fishing requirements – Chester Lakes has it all!
Lower Ridge Farm and Fisheries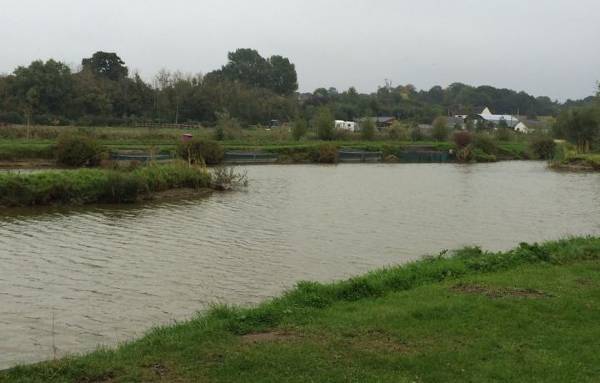 Lower Ridge Fisheries are located on Seaghill Road, Saughall, just west of the city of Chester. They have 3 well-stocked carp and coarse fishing lakes, and a variety of environments ranging from overhanging trees to islands. Lower Ridge aims to be accessible for amateur anglers and specialists alike. They have several pegs available at each lake. Their lakes are stocked with many types of fish, from Common and Crucian Carp to Ide, from Bream to Barbell and Roach to Rudd.
There is a car park, refreshments from a small cafe, and recently they have installed yuts and camping facilities so that anglers can stay on-site. They also hold matches; these are 14 pounds per person and award a 1st, 2nd and 3rd prize. Contact Lower Ridge Fishery for more information!
Cheshire Oaks Fishery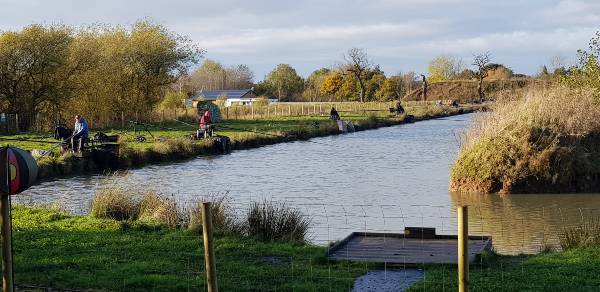 Nestled between the River Dee and River Mersey, Chesire Oaks Fishery is a superb choice for anglers. Just outside Chester, they are easy to find by taking the M56 motorway north to Ellesmere Port.
Cheshire Oaks are a new, purpose-built fishery in the countryside with modern facilities – spanning 13 acres of farmland, there are 4 lakes, with 114 pegs in total spread between the pools. The waters are stocked mainly with coarse fish, with Mirror, Common and F1 Carp and some Ide.
All Cheshire Oaks facilities are accessible for the disabled – there are disabled toilets, accessible pegs and wheelchair friendly pegs and pathways. They are even supported by the BDAA (British Disabled Angling Association)!
New Farm Cheshire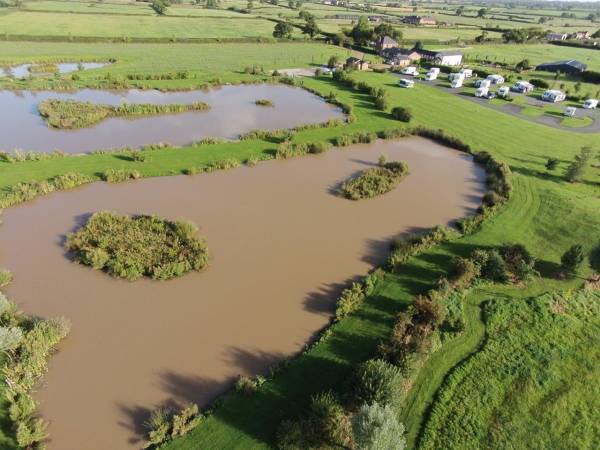 Another luxurious countryside retreat, New Farm Cheshire is an excellent choice for anglers and nature-lovers alike. They can be reached by taking the A451 South-East of Chester. They boast 3 beautiful and well-stocked lakes full of fish: Mirror, Common, Grass, F1 and Crucian carp, Tench, Chub, Barbell and Bream. The Carp range from 11-25lb in size and the carp lake has 14 pegs, whilst the other lakes are smaller and have mixed-fish breeds.
Camping is permitted around the lakes and grounds, but matches are not allowed on site. However, there are plenty of facilities to enjoy a peaceful countryside holiday – a B&B, caravan site, and of course car parking and toilets!
Lloyd's Meadows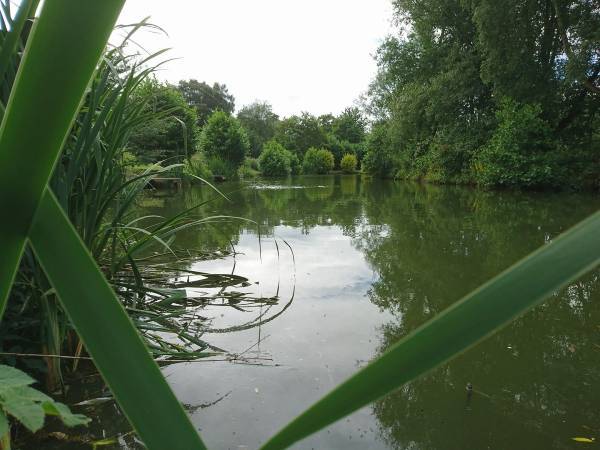 Also to the East of Chester, Lloyd's Meadows are found just north of Ashton. They are a 9-acre fishing and camping venue, with 4 lakes for fishing – the Fox, Kingfisher, Badger and Heron. The lakes include Crucians, Roach, Rudd, Perch, Bream, Ide, Tench and of course, Mirror, Common and 'Ghosties' Carp. They are well-known amongst fishing clubs and individual anglers across Cheshire, and have even featured in the National fishing magazines!
Badger lake has 31 pegs and is the largest lake in Lloyd's Meadows, with Carp up to 8lb. Fox Lake has 14 pegs and is more accessible for anglers, with Carp up to 6lb. Heron is a small fish lake with Perch up to 4lb, and is ideal for float fishing, whilst Kingfisher is the most popular lake with Carp bigger than 10lb, Perch, Roach, Rudd, Chubb, and Skimmers, to name a few.
Facilities wise, Lloyd's Meadows have a couple of car parks that allow easy access to the lakes – there are also pegs designed for wheelchair access, and toilet facilities.
Conclusion
Chester and the surrounding area have ample waters to choose from – Carp fishing around the River Dee has never been more pleasant! With a range of lakes and fisheries set in the idyllic Northern-English countryside, it's a superb destination for specialist anglers and pleasurers alike. From luxury lodges to camping grounds, you can easily combine your stay at the above fisheries with a country retreat. If you would rather stay in the city of Chester and venture out for angling day trips, Cheshire Oaks is a great option. Wherever you choose to fish, you're sure to have a great time in the River Dee area of Cheshire!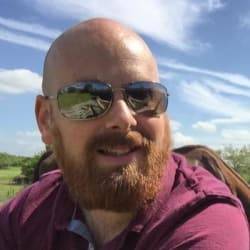 Mike has over 30 years of fishing experience in carp fishing and general coarse fishing. He is always looking for the latest fishing kit to try out and talk about and needs a bigger shed due to all the fishing tackle he owns. You can read more about him here.