Carp Fishing in Greater Manchester is full of surprises. Full of diverse regions, this county is also home to a really nice historic town – Wigan. Situated on the banks of River Douglas, Wigan is distanced some 30 kilometers from Manchester. During the Industrial Revolution, Wigan experienced a significant rise in population, and became a prominent centre of the Mill industry and coal mining. This resulted in many shafts and pits being dug, and naturally, that made it a fantastic area for fishing all these decades later. And that is what our latest guide is all about – we are bringing you the five amazing carp fishing locations in Wigan and its surroundings. A great opportunity for all you anglers, and locals too, to get to know the diverse fishing in Greater Manchester and North Central England – and we all know that it really is amazing. Join us!
Wigan Carp Fisheries (Some Choices)
Houghton's Lodge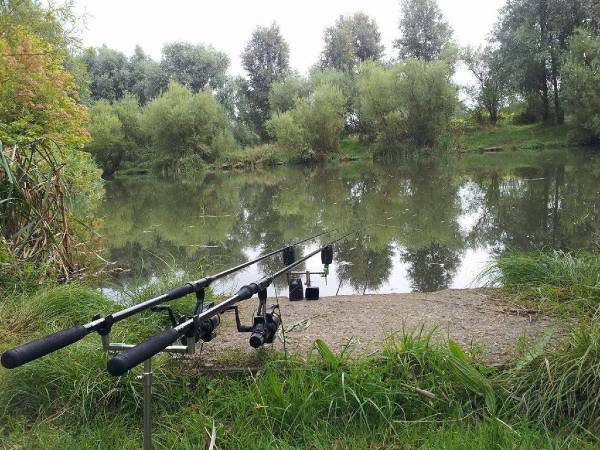 Wigan District Angling Association is one of Britains oldest and most esteemed angling societies. More than 120 years old, this club grew into a reputable, experienced society that focuses on top notch professional angling. Considered as the heart of Wigan's angling scene, this society is a great chance for you to experience something new and truly discover the proper carp angling in your area. They have several diverse venues in their care, and one of those is Houghton's Lodge – a scenic, small, peaceful water that is located close to Newtown. One acre in size and hidden in picturesque greenery and woodlands, this water is a perfect way to escape from the crowd and enjoy some relaxing fishing. It is stocked with a good variety that caters to coarse fishing, and also has some fine specimen carp stocks. All in all it has stocks of tench, carp, bream, roach, and perch – a bit for everyone. If you're looking to join up, the Wigan District Angling Association is always on the lookout for fresh recruits – and this water just makes it all worth it.
Hindley Deep Pit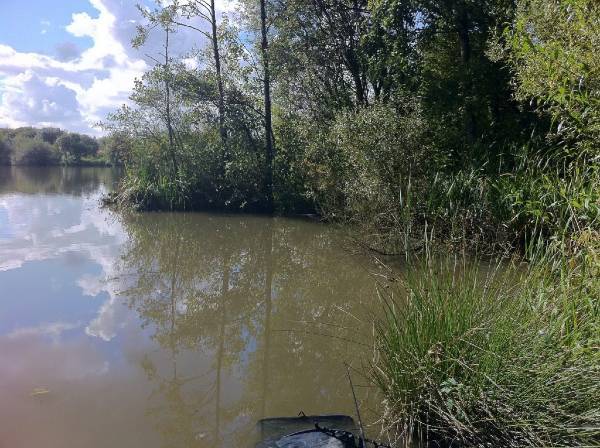 Located near Hindley Station in Wigan, the Hindley Deep Pit is yet another of several fantastic waters under the supervision of Wigan District Angling Association. Situated away from the roads and the bustle of the city, this water is a great way to enjoy some quiet time and relax with some fantastic angling. The venue consists of two waters and these are stocked with a great choice of coarse fish and specimen carp. As the name suggest the larger lake of the two has some very good depths, being 12 feet at its deepest point. You can enjoy angling for tench, bream, roach, perch, and carp. This water can also be enjoyed by non members of the society, so don't hesitate to visit. An on site bailiff will readily sell you day tickets. A perfect location for Wigan locals to relax and spend a quiet day in the nature. Recommended!
Hall Lane Fisheries

Situated near Parbold village, Hall Lane fishery is considered one of the best locations in Wigan area, and with a reason. Consisting of three lakes nestled in some wonderfully maintained greenery, this venue is perfectly stocked for straightforward, down to earth, classic angling. With over 150 combined pegs, you can rest assured that there is a place for everyone, and the waters are perfectly designed for both beginners and pros. Their carp goes up to 17 lbs and over.
On site the anglers are offered plenty of car parking, a nice ticket office, and great toilet facilities. Day tickets are just £8.
Definitely worth a visit if you are in the Wigan area, and another great place for local anglers to really enjoy themselves.
Fir Tree Fishery

Close to Appley Bridge, Wigan, the Fir Tree Fishery is one of the nicest spots in the area, and is a perfectly designed, neat little fishery. With a modern approach to designing a fishery, Fir Tree is all about the focus on angling. Five specially designed waters , each one with an island and pretty of shore growth, all stocked with a great variety of coarse fish and specimen carp. Day tickets are just £7, with available concession for seniors at £5.
On site there is ample parking and the option of full breakfasts, snacks, hot and cold drinks and other refreshments on weekends, delivered straight to your peg.
Certainly standing out from the crowd, Fir Tree Fishery has a lot to offers, and we recommend that you check it out!
Beacon View Lake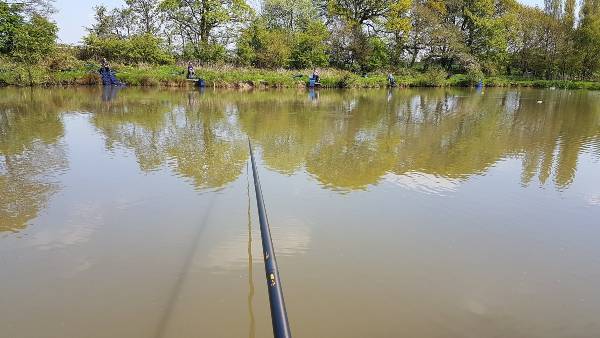 Beacon View lake is located in Wigan, just close to the Junction 27 of the M6, and is a nice little 1 and a half acre venue that offers some quiet and relaxing angling. Surrounded by nice greenery and wood copses, this water boasts some great depth throughout, and plenty of features such as shore depth, reed growths and similar. Perfectly stocked for coarse fishing and specimen carp angling, it prides itself on the carp that goes up to 26 lbs and over.
On site there is ample car parking, good toilet facilities and plenty of pegs. Day tickets are just £6 per two rods, making it a real bargain. For locals of Wigam, Beacon View lake is a real godsend – peaceful ambience, cheap tickets, and a good stock of fish – all of it makes it a fantastic venue to visit. So don't hesitate – head on out and forget about the busy day.
We already visited several important locations in Greater Manchester, and Wigan is certainly one of the most important. When it comes to quality angling, you really can't go wrong by visiting this historic English town. Carp Fishing in Wigam is really amongst the best in the region and it really makes a difference when you are looking for that perfect experience.
And all the fisheries in its vicinity are really not too far from the town and they pride themselves on the fantastic rural landscapes around them. Perfect for rest, relaxation, and quality angling in Wigam!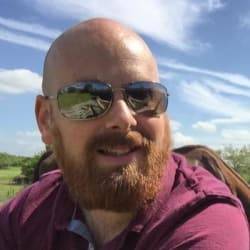 Mike has over 30 years of fishing experience in carp fishing and general coarse fishing. He is always looking for the latest fishing kit to try out and talk about and needs a bigger shed due to all the fishing tackle he owns. You can read more about him here.