This coastal Welsh town, known natively as Abertawe, is one of the important port cities in Wales,  and it is a town of rich history and great importance. Situated at the head of Swansea Bay, it also gives its name to the surrounding area, forming an important county of the Welsh nation. Once a center of copper industry, this important port also has a rich maritime history, which naturally caters for some fabulous fishing in the area. With our latest guide you will learn more about the world of carp fishing in Swansea and the area around it. A big part of the overall carp fishing scene in Wales, this is one of the favorite spots for all Welsh and UK anglers. Let's learn more about it.
Lakes in Swansea
Singleton Boating Lake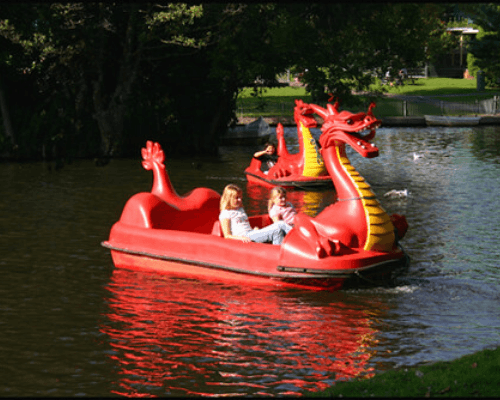 Just 2 miles from Swansea city centre, in the suburban district of Sketty, lies the lovely, idyllic Singleton Boating Lake. Located almost at the beach and near the Swansea University, it is a favorite park area of many Swansea residents. Primarily a lovely boating park, it contains a superb playground area for kids, plenty of pedalos and a gold course. But it is also home to some decent coarse and carp fishing. With around 15 pegs on offer, local anglers have a good water right at their doorstep. This is particularly good for all locals during the week – no need to travel in search of fishing venues. Simply hop on down to the Sketty Lane and enjoy your angling there.
The venue is a patch of greenery in the urban Swansea surroundings, and it contains plenty of parklands, trees, lawns, and swans. The lake is stocked with plenty of coarse fish varieties, and also good sized specimen carp. Due to it being a park and boating area, fishing is only available at certain times. That's why it is necessary to phone beforehand.
With plenty of city facilities all around you, you can rest assured  that you'll have everything not too far away. And with all that being said, the Singleton Lake is a fantastic way for locals to spend a relaxing, peaceful day surrounded by children's laughter – without having to travel far and wide. Great for Swansea natives!
Gowerton Coarse Fishery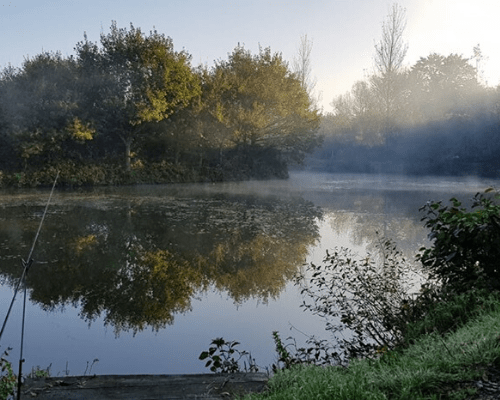 Located in the north of Swansea city, close to the banks of River Llan, the Gowerton Coarse fishery is a true patch of nature in an otherwise urban environment. A well designed water, a lot of work has been put into it – making it a good place to enjoy a day's worth of carp angling on the edges of Swansea city centre. Out of sight and far from noise and the concrete, Gowerton is the perfect way to unwind after a busy week – surrounded by trees and immaculate lawns. Day tickets are just £7.
One of the old school, straight forward venues of South Wales, Gowerton focuses on the quality of the carp and the carp angling – and it is quite decent. While it's by no means a premiere fishery it can still give you a satisfying day's worth of angling. It is a good location for beginner anglers as well as it is all about simplicity. Just cast away and try your luck. Swansea natives will appreciate this nearby fishing venue, and it is certainly more calmer and less busier than the aforementioned Singleton Boating Lake. Visit it and see for yourself!
White Springs Fishery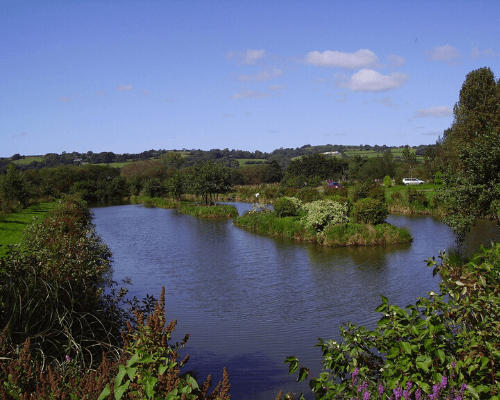 Situated in the town of Pontarddulais, just 10 miles from Swansea centre, the White Springs Fishery really boasts its own unique character and a rich history. One of the seasoned fishing venues of Wales, this location was first opened in 1987, and have since enjoyed an unparalleled reputation. Voted the Number 1 Day Ticket water in UK in 2005 by Angler's Mail, the White Springs fishery certainly does things right when it comes to coarse and carp angling. It is also the home the Welsh Carp Record.
There are five large lakes at this location, all perfectly stocked with a variety of coarse fish and specimen carp as well. All varieties are of a great size, and the carp especially can get up to an amazing 44 lbs and perhaps even higher. Of course, there are plenty of pegs all around, and great disabled angler support – ensuring that anyone can fish here.
There are also plenty of top notch facilities at White Springs – these make them a perfect location for a weekend stay and relaxation. These are the so called luxury Scandinavian log cabins. They include all necessary amenities and are furbished luxuriously by the latest standards. Perfect for a pair and a few days of good angling and rest. There is also a fantastic tackle and bait shop on site – one of the finest in Wales. Caravan locations, toilet facilities and all other basic amenities are also included. Day tickets start at £8.50 and up – depending on the location and the service.
Without a doubt one of the best carp and coarse angling venues in the UK, and more so in Wales, the White Springs Fishery is a venue like no other. Perfect for all anglers, it is not to be missed. Certainly recommended!
Swansea is without a doubt a town that is as pretty and charming as they say. One of Wales' finest, it is also home to excellent, local carp fishing. Whether you are just visiting Wales or you are a local in search of some fresh new locations, our guide will certainly help you. We hope to bring you a new insight into UK angling, and prove that Wales certainly has more than a plenty of quality carp angling venues. With some record breaking specimen carp catches, Wales remains amongst the UK's finest angling locations. The only thing that remains is for you to experience it for yourself. Who knows, your next angling vacation might very well end up in Wales or Swansea – where, without a doubt, great fisherman's experiences await you! Good luck!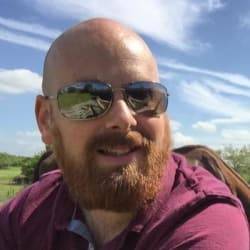 Mike has over 30 years of fishing experience in carp fishing and general coarse fishing. He is always looking for the latest fishing kit to try out and talk about and needs a bigger shed due to all the fishing tackle he owns. You can read more about him here.