Southampton is widely recognized as one of the important port towns of England, and prides itself on its industrial and maritime past. This picturesque, old town is full of historic wonders, and provides you with a perfect opportunity to experience something new and rewarding. Situated at a confluence of Rivers Test, Hamble, and Itchen. This makes it a perfectly placed town for the development of some superb fishing locations. And our latest guide will confirm that – we're bringing you the top carp fishing locations in Southampton and the area around it. A perfect chance for native Sotonians to learn more about the fishing in their home town, but also a good chance for every angler from the UK to learn more about this historic town. Discover more about Southampton fishing – join US!
The Lakes
Furnace Lakes Fisheries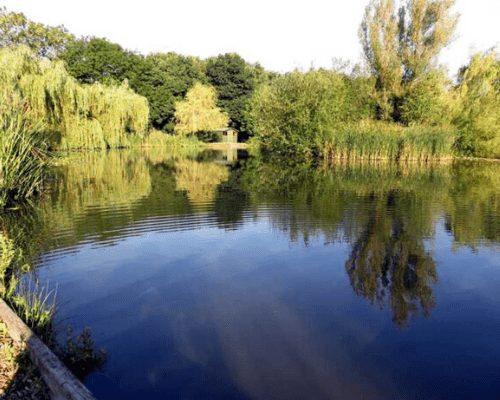 Situated in rural countryside near Horsham in West Sussex area, the Furnace Lakes is considered one of the veteran fishing locations in UK, and thus one with the best reputations amongst pro anglers. It has a very long and fantastic reputation, and it is easily one of the premier carp fishing locations close to Southampton.
The main feature of the lakes is their focus on specimen carp angling. Many of the carp catches at this fishery became record holders for the whole of UK – this tells you a lot about the scope of Furnace Lakes.
It consists of six waters that offer diverse experiences. There is also good coarse fishing besides carp angling.
The fishery also boasts a good set of facilities to go along with the fishing. There are toilet facilities, ample parking space with CCTV security, and great fishing lodges available for rent. On site there is also a tackle and bait shop with great stocks, and a great bailiff support for all your needs. Day tickets at Furnace Lakes are starting at £15 and up. Furnace Lakes continues to provide record breaking catches and one of the best carp angling experiences in the UK. Don't miss this location.
FLE Fishing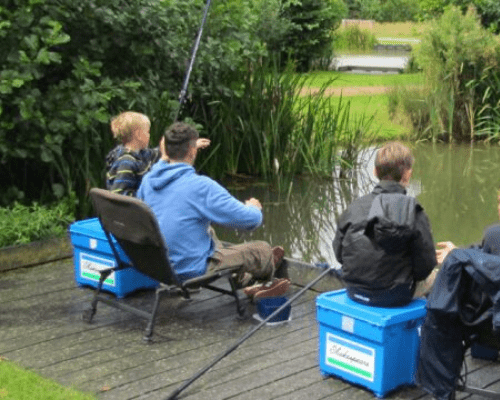 With a modern outlook on classic carp fishing, FLE Ampfield is one of South UK's finest angling spots. A refreshing experience, this is a premiere fishing location that charms both with the beauty of its natural surroundings as well with the quality of the specimen carp angling. With several diverse lakes, this fishery offers plenty of varieties for all sorts of anglers, and it also caters for coarse fishing too. There are also special match lakes,  and purpose built specimen carp waters. The carp catches go up to 20 lbs and more.
FLE is also home to a fine tackle and bait shop that is one of the finer in the region – you'll find all you need here without a doubt. There is also the option of tuition – perfect for beginner anglers and juniors – at FLE you can learn all about proper angling!
Without a doubt, one of the finer locations in Southampton area. You'll want to visit this one, that's for sure.
Willow Park Fishery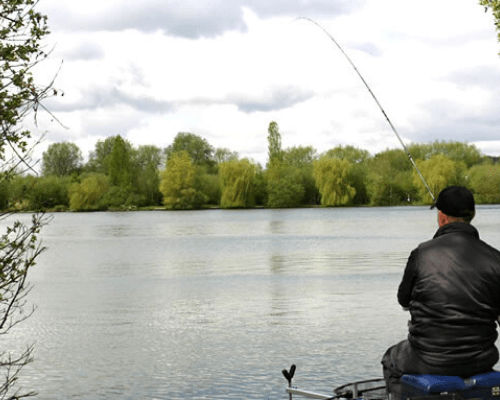 Located close to Ash, between London and Southampton, the Willow Park fishery is situated in some wonderful natural landscapes that will charm you with their beauty. It is set on 22 acres of pristine nature, and contains four waters. The lakes cater to both coarse fishing and specimen carp angling. The catches are all decent sized.
Willow Park prides itself on their modern design of the fishing grounds, and it contains plenty of top notch facilities on site.
The facilities include a top of the range tackle and bait shop which carries top brand equipment and supplies. There is also a 5 star café offering great food and refreshments. Of course, included are superb toilet facilities and showers. The day tickets start at £11, with concessions for younger anglers and seniors over 65.
And when you consider the picturesque surroundings, you'll quickly understand why Willow Park enjoys such a wonderful reputation. Definitely recommended.
Broadlands Lake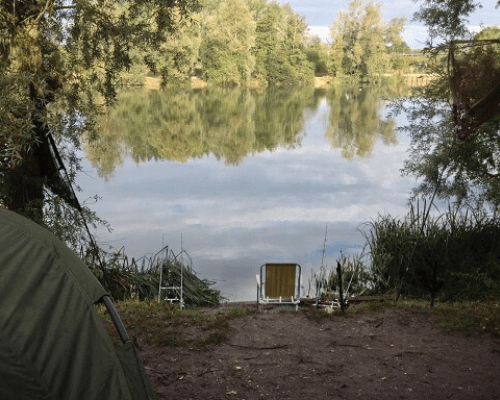 Voted as the number one UK fishery in the 2018 by the renowned angler's magazine Total Carp, the Broadlands lake certainly has a lot to be proud about. Close to Calmore and just a stone's throw from Southampton, the Broadlands Lake is a fantastic coarse and specimen carp angling location that consists of over 30 acres of waters – a great size. The entire fishery is set on 82 acres of rural Hampshire sceneries, and you are ensured a peaceful and calming experience. The carp is one of the finest in South UK – the catches regularly go up to 38 lbs!
Facilities on site are also great, including special platforms that help disabled anglers enjoy the angling without an issue.
Broadlands boasts an AMAZING club house – aka a café, with great selection of foods, hot and cold drinks, and other refreshments. There is also a great tackle and bait shop for your convenience. Day tickets start at £14, with plenty of other options. Easily the finest location in Southampton area, and one of the best in Southern England, Broadlands Lake is a fishery that cannot be missed.
Headlands Farm Fishery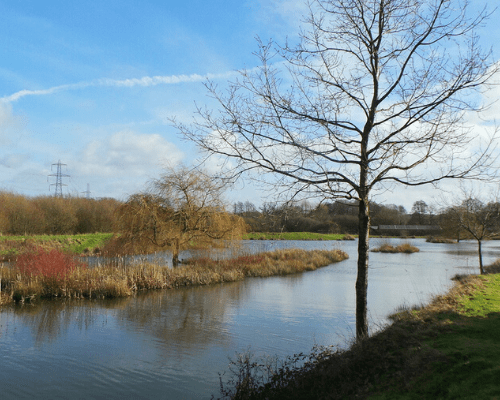 Close to Romsey on the outskirts of Southampton, nestled in the emerging countryside, is the Headlands Farm – a promising young fishery that boasts excellent service and even better angling. Two lakes that are set in untouched woodlands and greenery, are stocked with fantastic choice of pike, specimen carp and coarse fish. The catches here are great with carp going over 25 lbs.
On site there is ample parking, as well as good toilet facilities for all anglers. The clubhouse contains amenities for all basics, and food delivery is an option – Southampton centre is just 10 minutes away.
With tickets being just £10 per day, you can't go wrong with a quality fishery such as Headlands Farm. It's a no-brainer – this is a must visit.
Southampton certainly is a town that caters to the fishing scene – its maritime history, a seaside location, and plenty of rivers around it are all the aspects that good carp fishing needs to thrive. And it sure does thrive in Southampton. With diverse locations and plenty of choices for all anglers, this bustling south English town is the perfect location when you're looking for a refreshing, new angling experience.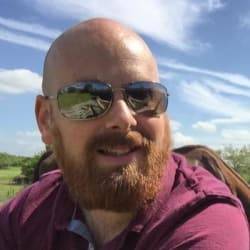 Mike has over 30 years of fishing experience in carp fishing and general coarse fishing. He is always looking for the latest fishing kit to try out and talk about and needs a bigger shed due to all the fishing tackle he owns. You can read more about him here.