Located in West Yorkshire, roughly between Leeds and Manchester, Huddersfield has long been a city that charmed anyone who visited. Renowned for its Victorian Architecture and its rich and colorful past, this city has a lot to offer in every sense. A famous university town, it is also well known for its significant role in the industrial revolution. That being said, Huddersfield has another trick up its sleeve. It's not just a charming town – but it is also the home to some top notch carp fishing. Its immediate surroundings are rural landscapes and charming nature formed at the confluence of rivers Holme and Colne. And that guarantees great grounds for fisheries. That's why our latest guide will lead you to the heart of England, and Huddersfield's premiere carp fishing!
Carp Fisheries In Huddersfield Worth Trying
Benlee Lakes
With over a decade of experience, Benlee Lakes fishery has become a well known regional location that offers friendly service and quite decent, relaxed angling. Located near Wakefield in West Yorkshire, it is home to 4 lakes, all of which are filled with diverse features and islands. This makes it a great location for anyone looking for an additional challenge or different angling tactics. The waters are stocked with various coarse fish and specimen carp too, with catches of the latter going up to 38 lbs! The fishery prides itself on the meticulously maintained grounds which are charming and full of greenery. Day tickets start at £6 and up, with concessions readily available. There are also regular matches, also held for senior anglers – a great way to test your skills. Without a doubt one of the nicest locations in HUddersfield area, Benlee is a no-brainer – great carp angling is guaranteed.
Swillington Park Fishing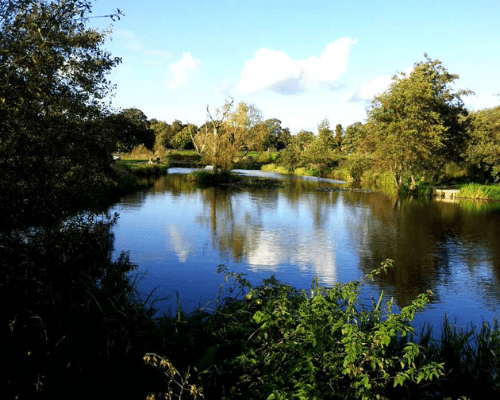 Just near Leeds, located in wonderful farmland landscapes, is one of West Yorkshire's finest angling locations – Swillington Park. Perfectly designed to offer the best possible angling experience, this venue boasts five lakes and an outstanding stock for coarse and specimen carp fishing. Their carp averages at 20+ lbs, and goes up well above that. There are also some great on site facilities at Swillington park, making the angling even more enjoyable. These include ample car parking, toilets, disabled access (including disabled friendly pegs) and hot drinks and snack available on weekends and holidays. Day tickets are £7 at the basic, with other options available. Without a doubt one of the loveliest, and coziest locations to fish in Yorkshire, Swillington Lake deserves every praise. It is not a fishery you'd want to miss. And it is with a reason dubbed the "premiere fishing location in Yorkshire"!
Hopton Waters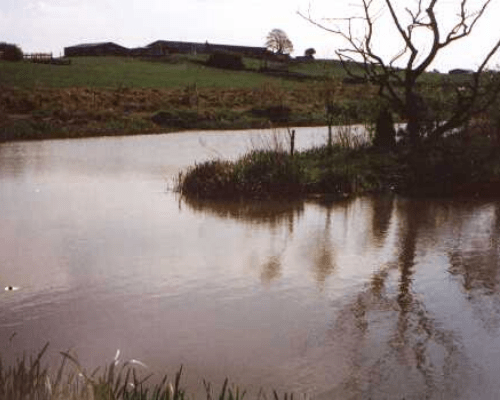 Located off Highgate Lane close to Mirfield, is a single water, straightforward and relaxing fishery called Hopton Waters. With more than 15 years of existence, Hopton Waters fishery is a venue with a lot of experience, and good reputation to boot. A single large lake with plenty of features is situated in beautiful rural woodland surroundings, and guarantees peace, quiet, and a fulfilling atmosphere. It is stocked to cater for both coarse and specimen carp fishing. The carp catches are averaging at above 20 lbs. There are also basic facilities on site – ample parking, toilets, and disabled access. Day tickets are just £6. A perfectly straightforward venue, Hopton Waters is what a good fishery should look like – good stocks, lovely and peaceful surroundings, and good basic facilities. No angler needs more than that. A small, quiet and old school venue, Hopton waters deserves every praise and is a lovely place to visit on the weekend. Recommended!
Cellars Clough Fishery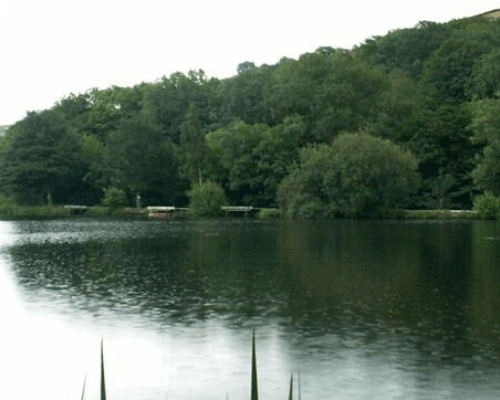 Situated close to Huddersfield and Oldham, the Cellars Clough fishery is one of the prettiest venues in Yorkshire. Surrounded by wonderful woodlands and plenty of greenery, this location perfectly paints the surrounding Yorkshire countryside. It is a single large lake venue, and carries great stocks for both coarse and carp fishing. There is plenty of pike to 30 lbs, and carp up to 30 lbs as well. Plenty of pegs for all anglers, and enough features – including deep margins, reed beds, depths – will give you all the variety you need in your angling. The day tickets are £7 at the lowest, with higher prices available especially on the weekends.
Cellars Clough is one of the larger venues in Huddersfield area, and it is also one of the prettiest. It guarantees peaceful and relaxing day of fishing, with great catches – which is most important. On site there are toilets, disabled access, and plenty of car parking at the entrance. With the lake's great size, you can find your own quiet nook and immerse yourself in the captivating world of carp angling in the nature. A good choice for Huddersfield and Oldham natives, it is also a viable venue for every other angler and should definitely not be missed. Check it out.
Huddersfield is much more than a university town in the heart of England. Besides plenty of colleges and a university, this city also has plenty of good fishing venues in its surroundings. When you head out to the countryside and the rural heart of England, you will quickly discover a world of carp fishing that is amongst the best in the UK – and it waits for you to explore it. Whether you are a beginner or a pro angler – it doesn't matter. You are sure to find your own place here and experience the different aspect of UK's carp fishing – the Huddersfield way!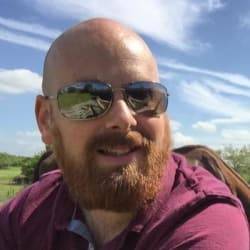 Mike has over 30 years of fishing experience in carp fishing and general coarse fishing. He is always looking for the latest fishing kit to try out and talk about and needs a bigger shed due to all the fishing tackle he owns. You can read more about him here.