Burgh Castle is a picturesque, cozy little village some 6 kilometers south from the famous resort town of Great Yarmouth. The village is situated near the lovely River Waveney, and charms with its lovely rural character, typical for the county of Norfolk. And how to make this lovely village even better? That's right – angling. Close by is a wonderful little fishing venue, called simply the Burgh Castle Fishery. It is a modest mature water that offers great options, both for coarse and specimen carp anglers. It is also a fantastic venue for the locals from the Great Yarmouth area. But visiting anglers can certainly enjoy this location as well, as it is worthwhile to visit it. Let's learn more about it.
Big Fish
Burgh Castle Fishery is situated in a lovely green landscape, edged by tree lines and captivating with an idyllic, rural charm. It consists of three mature lakes, each one different in size and offering unique prospects. Their main lake, around 1.5 acres in size, mostly caters for specimen carp fishing, with catches going up to an amazing 36 lbs! There are also many 25+ lbs and high doubles  too.  The water is known for hiding a lot of unexpected large catches, so it is the perfect spot to test your skills, and perhaps even break a personal best.
Silver Birch Lake
The Silver Birch lake is much smaller, around ¾ of an acre in size, and is perfect for coarse fishing and matches. It has a variety of fish to choose from, including specimen carp, chub, perch, roach, orange goldfish, rudd, skimmers, decent sized tench, and some basic grass carp. A fantastic choice to satisfy all anglers.
Kingfisher Lake
The third lake is also around ¾ of an acre in size, and is known as the Kingfisher lake. It also caters for coarse fishing, and also contains a fair amount of good sized tench, and specimen carp up to 19 lbs. A slightly better water than the match lake, it has larger heads of fish. The waters at the Burgh Castle fisheries are all diverse and full of excellent features. There are plenty of reed beds, lily pads, islands, and gravel bars. The depths at the main lake go up to 11 feet, while only up to 7 feet at the two smaller ones. There are a lot of pegs throughout, evenly spaced out even if the sizes aren't too large. Even so, anglers can enjoy a bit of privacy and quiet time. The fishery operates all year round, and also has the option of night fishing, with previous booking. On site there is ample parking, and basic toilet facilities.
This is one of the more seasoned fisheries in Norfolk, having been in operation a good number of years. It also earned a good reputation during this time, and is known to the locals for the fantastic heads of carp in these waters. So, if you're a fan of the big 'uns, don't hesitate to make your way to the village of Burgh Castle – good angling is certainly there!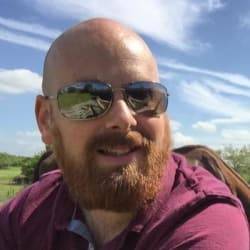 Mike has over 30 years of fishing experience in carp fishing and general coarse fishing. He is always looking for the latest fishing kit to try out and talk about and needs a bigger shed due to all the fishing tackle he owns. You can read more about him here.