The Nottingham Anglers Association is an old and reputable fishing club, and amongst the oldest in the UK. It was founded in 1895, and ever since it enjoyed a great reputation as one of the premier angling clubs in Nottingham and the area. If you are a local and you were looking to join a great club filled with knowledgeable and likeminded anglers, then this might be your ticket. And the best thing about it is their main club venue – the Bestwood Duck Pond.
This remarkable angling location is a proper little haven for anglers – a natural, well stocked location with a great atmosphere. Filled with variety and several unique waters, it truly has a lot to offer to every angler. Let's learn more about it.
Bestwood Duck Pond is the primary water for the NAA, and was purpose-built in the 1950's, with the aim of being a fantastic club water that would cater to regular and match fishing as well. The venue consists of five mature waters which are situated in a pristine and idyllic natural environment, which was carefully built up over many years. There are around 150 pegs in total, which is more than plenty to offer every angler a bit of comfort and space.
First Pond
The first lake is a general coarse fishing water, and has a great variety of fish. You can catch bream, roach, perch, tench up to 8 lbs, pike, rudd, chub, and barbel. Of course there is ample specimen carp in good sizes. Night fishing is allowed on this pond, with previous booking.
Second Pond
The second pond is similar in nature to the first one, but boasts much larger heads of carp and pike. If you are up for a challenge, this is the water to fish. Same goes for ponds 3 and 4, which are great general coarse fishing waters, filled with features. The fifth pond is the one with most features, and is great for a good challenge as you cast for those big heads of carp. Each pond has ample stone covered parking nearby, so it won't be difficult to find a place near the water.
Environment
The main aspects of the Bestwood Duck Ponds are definitely the many various features. The first thing to notice is the surrounding environment – dense thickets, wood copses, and a lot of wonderful greenery will charm you and offer a fantastic experience. Of course, it is also a great home for a variety of wildlife. The waters are filled with features – great news for those of you that enjoy them. Lily pads are all over the place, as are the reed beds. The depths range from 6 to 11 feet across the ponds. Challenges are sure to be present here. And even though the water is under the care of Nottingham Angling Association, it is more than advised to join this club if you are a local – great friendships and first class angling await you there. A truly great venue.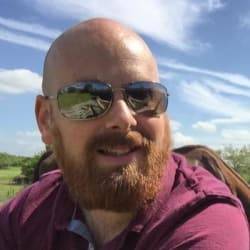 Mike has over 30 years of fishing experience in carp fishing and general coarse fishing. He is always looking for the latest fishing kit to try out and talk about and needs a bigger shed due to all the fishing tackle he owns. You can read more about him here.