Bannister Farm Fishery is well known to the Lancashire locals, and an odd voyaging angler as well. It has a good reputation and a solid choice of several distinct waters, each one offering a unique angling experience. And best of all it has great stocks of fish. Let's learn more about this popular local water.
5 Lakes
Bannister Farm Fishery consists of five diverse lakes, each one shaped differently and unique in its own way. With over 200 pegs to choose from, you can fully adapt to your own wants and needs and choose the spot that will fit your tactics the best. This is quite a large complex and thus the diversity of features is great. Nonetheless, it is located in lovely rural surroundings which are typical for the area between Wigan and Preston. You are guaranteed to find a bit of relaxation at the venue, no matter which pegs you choose.
There is a good stock on all ponds, and anglers can fish for tench, bream, roach, rudd, perch, and golden orfe. Of course, there is a solid stock of specimen carp as well.
From the five lakes at Bannister Farm, one is a designated match lake, and regularly provides amazing results. Their record results go well over 200 lbs. The venue operates on a day ticket basis with prices being £7 for adults, and £5 for junior anglers. On site there is ample parking – some of which is right next to the pegs – as well as toilet facilities. Tickets are handled by the bailiff right on the bank.
Tactics
Anglers report a variety of tactics that will work well on Bannister Farm, one of them being the feeding with maggot and pellet, and baiting with double maggot. Almost all anglers report that the fish at the venue bites like crazy, with almost all casts yielding good results.
The venue did have some issues in the last few years with fish stocks getting sick, but this seems to be taken care of and things are once again back to normal. For a long time, the Bannister Farm fishery held a great reputation amongst the local anglers of Wigan and Preston, and we are certain that it will remain like that in the future. So if you are heading that way, do not hesitate to visit this fishery – you will certainly enjoy it!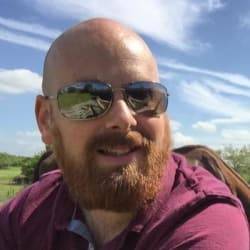 Mike has over 30 years of fishing experience in carp fishing and general coarse fishing. He is always looking for the latest fishing kit to try out and talk about and needs a bigger shed due to all the fishing tackle he owns. You can read more about him here.