For all the local anglers this great venue is becoming increasingly popular in the recent years – and with ample reason. This large and well managed water offers great prospects for angling and relaxation as well. Join us as we explore this important part of the Hampshire angling scene.
16 Acres In Size
One glance is enough to tell all experienced anglers that Badshot Lea Big Pond is truly a remarkable water with a lot to offer. This very large, mature, gravel pit style lake is a perfect angling water in many respects. This water is 16 acres in size, and is strikingly beautiful with all its natural surroundings and a huge variety of features.
Big Cat Fish
It is well known for its coarse fishing, but more precisely as a catfish and specimen carp water. Anglers can catch a variety of fish – all in record sizes. There is catfish in the high 60's – with the record being a 68 lbs monster. The specimen koi carp goes to 15 lbs, ordinary carp up to 24 lbs, while the grass carp can go into the thirties. The current record is a 34 lbs grass carp. For the coarse fishermen there is a great stock of  tench up to 11 lbs, bream to 10 lbs, roach to 2 lbs, perch up to 3 lbs, as well as eels, rudd, and pike. Basically – a bit for every angler.
69 Swims
The size is not a problem at this picturesque venue. With 16 acres of water, and 69 swims at your disposal, you can rest assured that you will certainly find a good spot and some peace and quiet as well. On site there is ample parking, as well as toilet facilities and fresh running water. There is also the option of night fishing, although junior members need to have a senior with them to fish at night.
Some of the defining aspects of this venue are the numerous features. From the surrounding woodlands, all the way to the two prominent peninsulas that jut out into the center of the lake. With deep margins, good depth, and reed beds, you are guaranteed a variety that will perfectly adapt to any style of angling. And not to mention the amazing beauty of the nature at Badshot Lea Big Pond. Without a doubt one of the finest fishing locations in Hampshire, and the south of England as well. Do not miss it!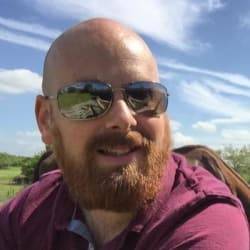 Mike has over 30 years of fishing experience in carp fishing and general coarse fishing. He is always looking for the latest fishing kit to try out and talk about and needs a bigger shed due to all the fishing tackle he owns. You can read more about him here.