There is such a wide array of pole floats on the market and a dibber is one that the modern-day angler needs in their float selection.
A dibber float is used for shallow fishing and can work really well when you are after F1's and carp in the summer.
If you get the fish feeding in shallow water above in 2ft or above then switching your rig to use a jigger float will help you land more fish. The reason for this is that it is a short float that sits upright in the water very quickly.
A good approach would be to use another shallow float such as an F1 carp shallow. Then when the fish are almost swirling and being competitive then switch over to the dibber to help you improve your catch rate.
How do you fish a Dibber float?
As mentioned they are best fished in shallow water to get the best results. As its more likely that you are fishing these when the fish are really "having it" you can fish stronger line and stronger elastics.
Which jiggers do you recommend?
The inline crystal dibber by Drennan is a really popular choice. These are clear in colour which means the fish are less likely to see them and the "inline" part in the name means that the line goes through the body of the float. This helps keep the rig tangle free when compared to the non-inline dibber.
How do you shot a jigger float?
Its recommended having a very small bulk of shot right under the float to make sure it sits upright in the water quickly. Most people just place 1 or 2 small dropper shots down the line to help the bait move down.
Can a jigger be used to fish pellets?
Yes, it can. Jiggers come in different sizes and you just need to adjust the size of the dibber accordingly. Opt for a bigger dibber if you want to fish larger pellets and a smaller float if you are using a small pellet or maggots.
The inline crystal dibber as mentioned above is a great choice for pellets as it's got a thicker tip when compared to dibbers which means it can support a larger bait with a pellet size of 8mm being no problem. They come in 3 sizes 0.2, 0.4, and 0.6 which means there's one to suit all different types of baits. Even a 0.2 size can support an 8mm pellet.
Personally, I always prefer to use a dibber with maggots in the summer but I will use pellets if the situation is right.
Another popular hook choice with match anglers when fishing shallow is casters as these are a nice light bait to present to fish.
Are they suitable for slapping on the water to attract fish when fishing shallow?
Yes, its a great option for slapping the water which is a popular technique used by match anglers. This helps mimic the noise of bait hitting the water which will attract fish to the area.
Can you use a jigger to fish on the bottom?
Its not recommended to use a jigger to fish on the bottom as the shape and size of the float won't show bites from the bottom of the lake very well. It's not what you would call a normal use float and its one just to use in very shallow water.
However, Alan Scotthorne does talk about using the larger dibber down in a shallow margin using up to 2 big worms.
What about using a jigger in the margins?
Yes, its a great option when you can spot carp cruising around in the edges. As the jigger is small its less likely to spook the crafty big fish and it means you can accurately sneak the hook bait in front of their nose. One good spot to use these in between lily pads or features in the summer to place your bait exactly where you want it. It is also useful to get close to islands.
Is using a dibber an option when mugging fish?
There are many different pole floats you can use for mugging but a dibber is a great option. Set one up with a long lash of fishing line between the pole tip and float as this means you can flick the bait out to cruising fish.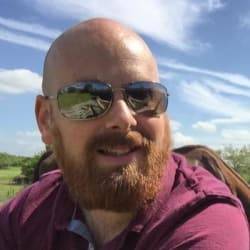 Mike has over 30 years of fishing experience in carp fishing and general coarse fishing. He is always looking for the latest fishing kit to try out and talk about and needs a bigger shed due to all the fishing tackle he owns. You can read more about him here.