Tatton Park is a picturesque historic estate in the north of Cheshire, near the town of Knutsford and about 23 kilometers from Manchester. This wonderful area boasts beautiful, colorful gardens, historic Tatton Hall, and a 2,000 acre deer park. It is home to a lot of annual events, and it is also a perfect place for locals and those on vacations to come and enjoy themselves in this slice of true English historic beauty. But anglers haven't been forgotten here. In their beautiful natural parkland there is the Tatton Mere – a natural, mature lake that offers some great angling to the visitors. This is a famous water that sports around 80 acres of size and is stocked with good coarse and specimen fish. Being nestled in this fantastic haven for tourists and vacationers, it provides you with a great chance to both angle and enjoy the sights at the same time. Let's learn more.
Natural waters such as Tatton Mere are always exceptional angling locations. This venue is no exception. It offers a lot of variety for anglers, and its stocks consist of tench, roach, bream, perch, pike, and of course specimen carp. All the fish reaches quite commendable sizes. Moreover, Tatton Mere holds a North West record for the largest carp caught. This water produced a massive 52 lbs carp! That is the potential of stocked natural, mature waters. The pike goes up to 31 lbs. Even though Tatton Mere is a part of the Tatton Park as a whole, open matches can still be held here, with previous booking. Pre-baiting is also an option, and is available during the open fishing season.
There are around 50 pegs on the water, and all the fishing is conducted only from the North West shore and nowhere else. Facilities other than the numerous that are found on the park lands, are parking and toilet facilities. Anglers will appreciate the ambience in which Tatton Mere is situated – these wonderful rolling meadows, a 1000 acres of accessible deer park, grazing sheep, historic estates, and colorful flower gardens will captivate you and make your visit magical in every way. Who wouldn't like to angle in such an environment. Tatton Park remains a popular location for visitors from all over the UK, and it is truly a great choice for a vacation, a long weekend, or if you're local – a lovely day in relaxing nature.
The park also has a rich history, as it has been designed by the famed Sir Humphry Repton, and still idealizes the classic image of the English manorial countryside. And this idyllic feeling transfers to Tatton Mere – fishing in this untouched piece of beauty will certainly be a memory of a lifetime. And if you happen to catch one of the big un's roaming this water, the experience will be crowned!
So – do not hesitate. When you're planning your next trip, put this place on your list. One thing is certain – Tatton Park will surely amaze you!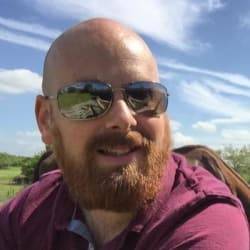 Mike has over 30 years of fishing experience in carp fishing and general coarse fishing. He is always looking for the latest fishing kit to try out and talk about and needs a bigger shed due to all the fishing tackle he owns. You can read more about him here.