This next location takes us close to the heart of Greater Manchester, actually just 7 kilometres far from it. Stake Hill fishery is located near Middleton and Oldham, right next to the Stake Hill Industrial Estate. Even so, it is a well-maintained fishery with great standards, and also offers some lodges for prolonged stays. For locals from the entire Manchester area, these waters provide a fantastic place to unwind, relax, and pursue their favourite hobby. With several waters stocked with all sorts of fish, Stake Hill has a little bit to offer to every angler. Various features, sizes, depths and tactics will provide a welcome challenge and a good local pastime if you're in a hurry.
This fishery is located on a lovely patch of meadows and greenery and consists of five lakes of various sizes. Great attempts were made to make this location as secluded and snug as possible, and it can still undoubtedly offer you some lovely relaxation far from the hustle and bustle – yet so deceivingly near!
Five Lakes
The five lakes are all stocked in roughly the same manner, all offering great selections of coarse and specimen fish stocks. In each, there are good sized gudgeon, ide, roach, perch, rudd, tench, bream, and of course carp. The carp catches go up to 20 lbs and above. This great selection will leave no angler unsatisfied. And best of all, it caters perfectly to both beginners and professional anglers.
Ample Parking
The fishery is easy to reach and has ample parking on offer just close by. Even though it is very near to the urban and industrial areas, you would be surprised at just how much greenery and relaxing nature there is at this venue. Great attention was given to this issue, and tree lines were created all around, really giving you some peaceful and relaxing time to unwind – without going too far from Manchester. A relatively new venue, it was opened in 2007 but has gone a long way since then. There are lovely lodges on site – perfect for whole days of angling or even weekends on site. Day tickets at Stake Hill are priced at £15 per 24 hours, and there are discounts for seniors and juniors. One interesting aspect of this venue is their offer of booking individual waters for match fishing. If you and your mates are in a competitive mood, Stake Hill is a great choice. Choose your water and test your skills.
Open Matches
There are also weekly open matches at the venue, priced at £10 all in, so if you are a local angler, feel free to pop down and try your luck.  But even so, when time is short, and the need for angling is great, locals will more than appreciate this good venue and its great offer for coarse angling.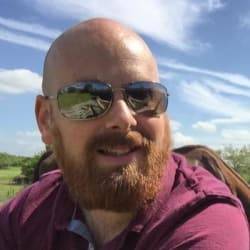 Mike has over 30 years of fishing experience in carp fishing and general coarse fishing. He is always looking for the latest fishing kit to try out and talk about and needs a bigger shed due to all the fishing tackle he owns. You can read more about him here.