Ratherheath Tarn is located close to Bonning Gate, a hamlet in Cumbria, 5 kilometers from the city of Kendal. This popular venue held the title of being one of the finest coarse and specimen carp fisheries in the North West, and is certainly doing its best to keep that title. Located close to the picturesque Lake Windermere, in the picturesque Lake District, it is located in some of the loveliest areas of England. Not only does this venue offer fantastic angling, but it is also situated in some truly stunning nature, which is only iconic for the wild regions of Cumbria. Dense forests, a calming and inspiring atmosphere, and a sense of overwhelming nature, the Ratherheath Tarn has it all. Anglers know this place all too well, and now is the time to revisit it!
The Ratherheath Tarn is a quite large natural lake, perfectly stocked for coarse and specimen carp fishing. It has a lot of perch, tench, roach, bream, and specimen carp. The bream can get from 5 to 7 lbs, while tench goes to around 4 lbs. Roach goes only to 8 oz. The carp heads are making great progress, averaging in high tens and having several 20+ lbs catches. This offers plenty of good variety, but also caters for both beginners and expert anglers.
Ratherheath Tarn is one of the chief Lake District fisheries, and the pride of Windmere, Ambleside & District Angling Association – WADAA for short. The lake is under their care, and was a member exclusive water for a time. But due to popular demand from anglers all over England, the Ratherheath Tarn was once again turned into a day ticket venue – offering everyone a chance to experience this breathtaking nature and excellent angling.
WADAA staff did some amazing work on renovating the lake and making it an even better venue than before. In 2019, extensive work was carried out on clearing the weed on the bottom that accumulated over the years. And an otter fence was installed as well. Since the clearing of the lake bottom, the water became much better to fish. There are also a lot of features on the water and bank, including good depth, reed beds, deep margins and a lot of overhanging trees. It has over 40 spaced out pegs, with good wooden platforms. Six of these pegs are fully adapted for disabled anglers. Since 2019, night fishing is also an option – for WADAA members – and can be arranged with prior booking.
The association reports best result in the March to October season, with floating baits often giving best catches. Day tickets are priced at only 7 pounds. The lake is fully situated in natural landscapes outside of any towns, surrounded by dense forests and offering an incredible and beautiful atmosphere. Ratherheath Tarn is well on its way of regaining its title of one of the finest northwest fisheries, and in just a year or two, this venue will once again be amongst the best. Don't hesitate to visit!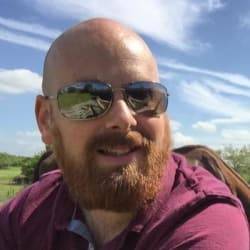 Mike has over 30 years of fishing experience in carp fishing and general coarse fishing. He is always looking for the latest fishing kit to try out and talk about and needs a bigger shed due to all the fishing tackle he owns. You can read more about him here.