Even though the historic market town of Waltham Abbey is just 14 miles from central London, it still feels far enough from the hustle and bustle of the metropolis to offer some peace and quiet. This town lies on the outskirts of North East London, wedged between the Epping Forest and the River Lea. Its iconic abbey is one of the oldest in England, and it is well worth seeing.
But it is not just the rich history that this town has – it also boasts some quality angling. It is the location of a nearby fishing venue, the Claverhambury Carp lakes. A pleasant, cozy little fishery, it is popular amongst the locals, but it is also so near to London that it is easily accessible and a good location for a great afternoon of fishing.
Claverhambury consists of two spring fed mature lakes stocked for great coarse fishing. They are set in lovely farmland, with plenty of trees and greenery all around. Both waters have great stocks that cater for coarse fishing with one lake being more for match and pleasure, while the other has an emphasis for specimen carp angling. The coarse fishing water is around 2.5 acres in size, and has a lot of various fish, as well as carp that goes up to 23 lbs. The specimen carp lake is slightly larger, and has great heads of carp that go well into the high doubles.
There are plenty of varied features on both waters, including reed beds, shallower ends near the further shore, overhanging trees, a central channel, and great depths on the match lake – up to 20 feet! All of this gives you enough variety not to feel bored, and to have a slight challenge to spice things up. Different tactics and baits will work well here. Claverhambury Lakes are perfect for both beginners and pro anglers, offering a little bit for everyone. The carp heads are balanced and more to their natural size, so beginners will appreciate the chance to strike their first personal best at this water.
On site there is ample parking quite near to the water, plenty of spaced out pegs, and good toilet facilities with hot and cold water. Day tickets are purchased on the bank, with an option of an annual ticket as well. Anglers of all ages and experiences will certainly find a lot of features to appreciate on Claverhambury Lakes. They are diverse enough, calm and peaceful to an extent, and certainly have a lovely ambience. And the best thing of all, the venue is just a stone's throw away from Central London. For most of you out there, this can be a fantastic opportunity to have a nearby venue where you can unwind and relax after a long week. Moreover, having a natural and peaceful venue just 14 miles from the core of England's biggest metropolis is certainly a great benefit. It's a chance to forget the chaos of your busy week while you're doing the thing you like the most – angling!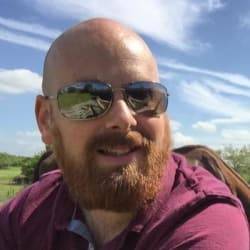 Mike has over 30 years of fishing experience in carp fishing and general coarse fishing. He is always looking for the latest fishing kit to try out and talk about and needs a bigger shed due to all the fishing tackle he owns. You can read more about him here.