Dukes of Marlborough. It was built between 1705 and 1722 and, as one of England's largest houses, is a designated UNESCO World Heritage site.
The fishery, located in the grounds of Blenheim Palace, is an incredibly picturesque place to visit for angling. There is one lake, Bladon Lake, which is 21 acres in size with a mile long bank. The waters are stocked full of Rainbow and Brown Trout weighing up to 8lbs.
Note: closed in 2007, apparently set to open in 2020.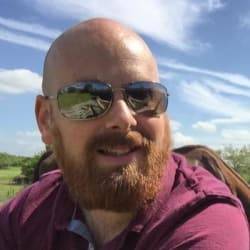 Mike has over 30 years of fishing experience in carp fishing and general coarse fishing. He is always looking for the latest fishing kit to try out and talk about and needs a bigger shed due to all the fishing tackle he owns. You can read more about him here.