Dungarees, overalls, or bib & braces, are one of the most important accessories for any angler. Having a good overall can mean so much more than just staying clean. This piece of clothing can give you warmth, protection from water, storing space for all those odds and ends, and a hands-on approach to fishing. When you know that your clothes will remain clean and dry, you have the freedom to get in there and get messy. After all, it's is a big part of fishing.
With today's list, we will present some of the best bib & brace overall to add to your fishing tackle. Whatever your taste, and whatever your form, we are certain that you will manage to discover your own pair of bibs. Please note, none of these are waders.
Best Sellers
Waterproof Bib and Braces
1. Fortress 512 Bib-n-Brace


One of the most reliable manufacturers on the market today, the Fortress company delivers a fantastic bib and brace pair that suits a host of needs, fishing included. These lightweight and durable overalls are made from a breathable, PU tricot fabric, and although not linked, they retain heat extremely well.
Moreover, they are fully waterproof. That makes them perfect for fishing trips, especially in the autumn and early winters, since you can get wet but still keep warm. All the seams are welded and stitched perfectly, with reinforcement on the crucial seams. It is a high waist, high back design, and is supported with adjustable and reinforced suspenders.
Coming in four available colours, these overalls are the perfect choice for any angler. Stay warm, stay safe, stay dry!
2. Prologic High Grade Thermo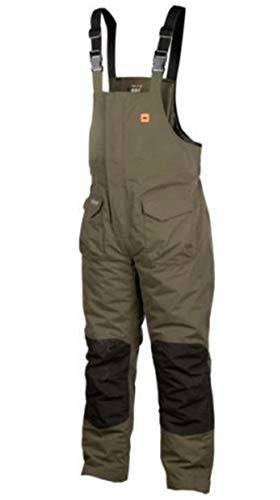 This thermo bib & brace from Prologic focuses fully on fishing and delivers the perfect overalls for any carp angler. This well designed and sturdy piece of clothing will serve you well in any weather, and the thermal design will keep you warm even in winter. This is a 100% waterproof design and has high flaps at both front and back.
The knees are reinforced with durable material, perfect for when you need to kneel and get down and dirty. Unlike some other overalls, these have two frontal large pockets and a large frontal zipper. The suspenders are simple and straightforward, and they could be perhaps a little better.
But as they are specifically designed for the fishermen, you are ensured that this bib and brace will serve you perfectly on those chilly fishing trips. And best of all – they're quite affordable.
3. Daiwa Retex Suit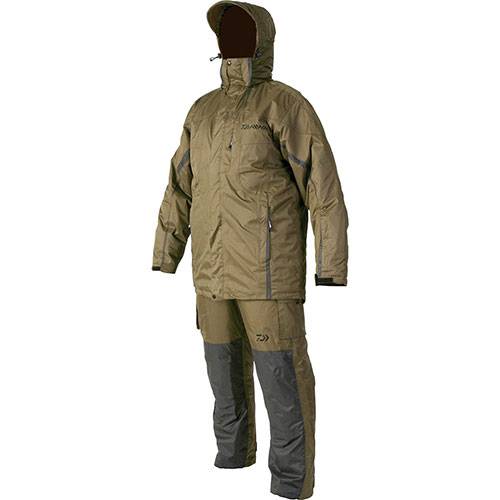 Daiwa is a well-known name amongst fishermen. And their Retex Suit is so much more than just a simple bib and brace. This is a two-piece outdoors suit that is crafted from durable material and completely waterproof.
The dungarees are perfectly designed – reinforced seams, very high waist and chest flaps, plenty of pockets, and lower leg reinforcements. And the jacket that comes with it is made from the same weatherproof material, with three outer and two inner pockets, a tight-fitting hood and a specially designed neck guard to keep your warmth in.
The hood is detachable and insulated, and the hand warmers are lined with fleece. With all these innovative additions, the price is a bit steep, but still in the realm of affordable. But for the quality of the product you are getting, you can be sure that this bib and brace will suit all your needs on the fishing trips – no matter the season.
4. Sioen 4600 Louisiana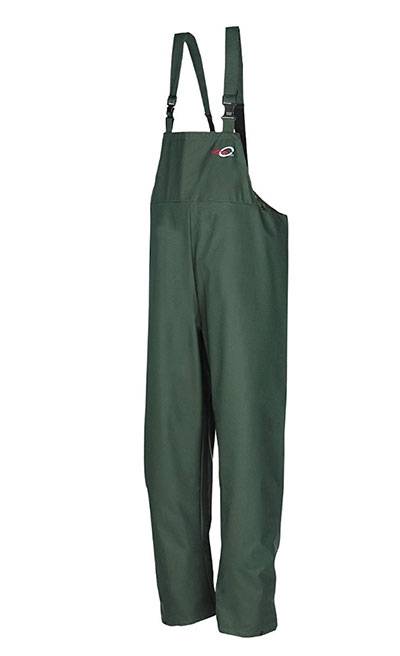 Sioen delivers a perfect pair of lightweight and waterproof bib and braces. These overall are perfect for those spring and summer months when you need something protective and light. The design is simple and straightforward but nonetheless effective. There are leg narrowers with two press studs, and high quality welded seams.
The suspenders are elastic and quite effective. Also, the waist is quite high as is the very high frontal bib. You are ensured full coverage of your body with these brace trousers, and when it comes to fishing, this is very important. Affordable and reliable, these are THE perfect dungarees for summer fishing.
5. Wychwood Men's Bib and Brace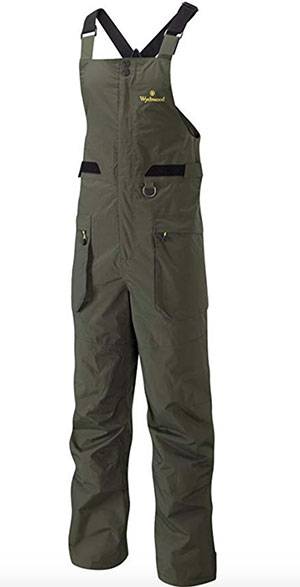 Over the years, Wychwood grew into one of the best manufacturers of outdoor clothing, and this latest bib & brace pair is the perfect example of why. A truly rugged design, these dungarees are full of innovations.
They are 100% cotton and with three layers of fabric, you can be sure that they are fully waterproof. The front bib is extra high, reaching almost to your neck and fully protecting your front. Two large pockets at the side and an iron clip point are there for all your little things. There is also a long frontal YKK zip for easy taking off.
Without a doubt, one of the best bib and brace on the market today – do not avoid them if you're serious about your angling. Wychwood delivers once again.
6. Daiwa Matchwinner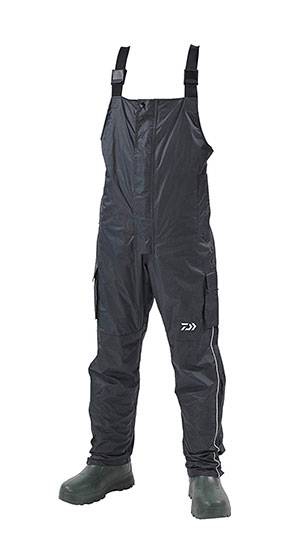 Daiwa's Matchwinner is the sportiest of our overalls today and features a sturdy design just like their Retex Suit. Made from polyester, this is a highly durable and completely waterproof piece of clothing. You have the option of just the over trousers, or the added jacket as well.
Two large, Velcro pockets, frontal zipper, and sturdy suspenders are the great aspects of this design. And on top of all, this polyester material really keeps the heat well. And for the winter month, there's the fully kitted out suit. High neck guard, lined from the inside, and full of pockets, the complete suit gives you the option of fishing even in the winter months or heavy rain. An essential addition to any angler's pack!
Bib and braces are for many an unavoidable piece of equipment. They ensure warmth, protection, and keep you clean. And when angling is in question – this is imperative. That's why investing in one of these is always a good decision. And with our help, your choice is narrowed to only the best ones. As always, we aim to deliver the finest in the world of angling, and with our lists, your angling will get completely renewed.