The sheer variety involved in fishing techniques is part of the appeal. You will never learn every single technique and type of fishing, so you always have something new to learn. When it comes to fishing for carp and specimen fish, different people have their own idea as to the best way to go about it. Spodding is one, and it is a very successful way of landing decent fish.
If you haven't used a spod rod, here's a brief explanation. A spod is sometimes known as a bait rocket and when you see one you'll know why. It is a tubular device, open at one end and closed at the other. You fill it with your preferred bait, cast it on a line, and when it hits the spot it deposits a lot of bait at once. This is intended to attract the fish more readily, and you then reel them in!
Of course, as with all types of fishing, there is more to it than that, but spodding is a popular method that is fast becoming more so, and can be excellent fun. As you're reading this, you probably know more about it than we do. We've chosen to look at spod rod and reel combos as they are the complete package. Rather than buying all the bits together, you get it all in one purchase, and it saves money and makes sense.
Let's have a look, then, at the best spod rod and reel combos we found for sale right now.
Spod Rod and Reel (Some Choices)
1: Complete Carp Spod Rod, Spods and Reel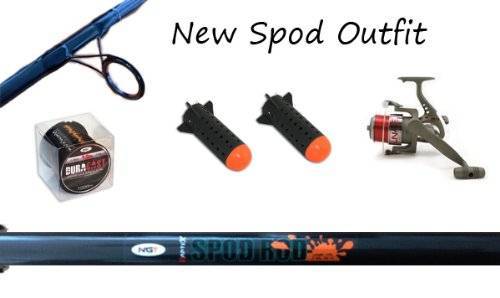 This is a genuine all-in-one package that will appeal to those new to spodding as well as anyone with prior experience. It may not be a top-end product – that doesn't mean it's not good quality – but what it is is a great set at a sensible price. To begin with, you get a 12-foot spod rod from Lineaeffe, which is a decent brand, so you're on to a winner there. You also get a spare spool of line for added versatility.
This package comes with a nice LN 70 reel from the same maker, which makes for great compatibility, and it's a decent reel for the price too. Along side all of this you get a pair of spod rockets, so you really are ready to settle down, sort your bait out and cast off. Customer reviews are very favourable, with the rod itself coming in for particular praise, so we recommend you take a second look at this one.
Key Features – name brand, rod, reel, spods, line, spare spool, sensible price
2: Lineaeffe 3Lb Spod Rod and Reel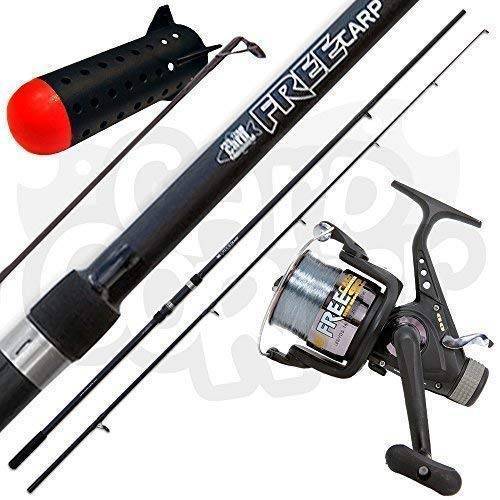 Our final choice is another from Lineaeffe; this brand has a good reputation for quality equipment at sensible prices, and this is another full spodding package that makes great appeal. You get a very nice 12ft rod, with a 3lb test curve – not the best of these but adequate, say, for a beginner – and it is easy to handle and made to high quality.
You also get a more than capable reel with a three-bearing operation, all the gearing options you need, and which is pre-loaded with line to a sensible capacity for spodding. With the rod and reel comes a nice spod rocket, which makes the whole package complete, and at the price we can't see anything wrong with what is a very good starter pack for the spodding novice.
Key Features – rod, reel and spod, 3lb TC, 12ft rod, line pre-loaded
3: Oakwood 5lb Spod Rod and Reel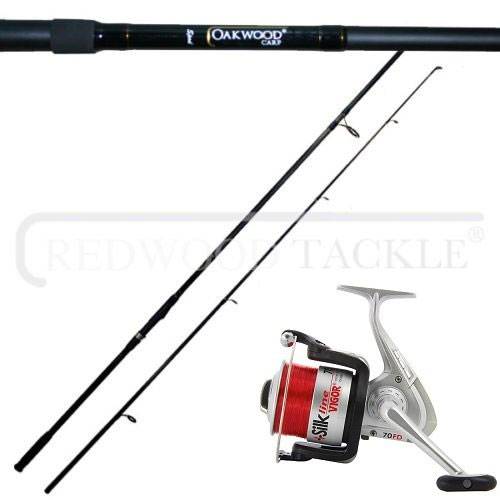 This very nice spod rod and reel combo is from the Oakwood range, which includes many well-priced items of this type. The rod is a 12-foot example – the usual for spod rods – with a decent 5lb test curve, and comes in two sections for easy transport. It's designed for accuracy and is sensibly priced for the purpose at under £40 at the time of writing. The reel is also a decent one, a Lineaeffe of size 70 which is a good size and make, so you are getting a quality combination.
A graphite body and interchangeable left/right handed grip, plus a big line roller and front drag system will appeal to newcomers and experienced spodders, while the anti-vibrating roller system is also a great addition for added performance. The spooled line means you're ready to go, and a 5.2:1 gear ratio is just about perfect for the job. All in all, this is a good package for anyone looking for a sensibly-priced, quality spod rod and reel.
Key Features – 12 foot rod, 5lb test curve, Lineaeffe size 70 spool, 5.2:1 gears, graphite body
4: Wychwood 7500 Size 75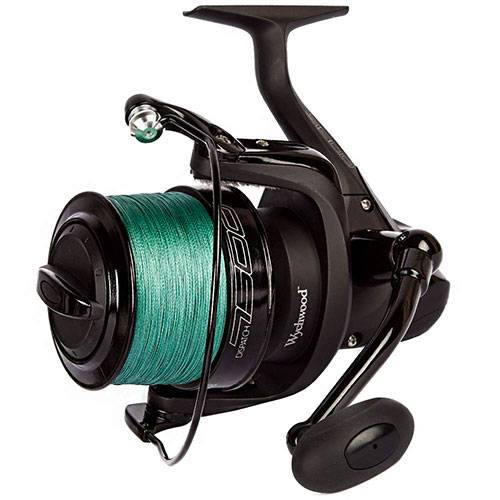 While not a rod and spool combo, we thought we'd give you the details of this impressive reel from Wychwood, one that is perfect for use with a spod rod. It's a size 75 reel and is from a quality brand – that means it also comes with a  quality price, so expect to pay somewhere towards £50 for this one – and is certainly worth considering if you are serious about your carp fishing. It has a high performance too, with more than 1m of retrieve for each turn of the handle.
4.3:1 gearing gives you a great deal of torque when reeling in those big fish, and an arm lock means you have added security and better accuracy. Multidisk drag is also a welcome touch, while the reel comes pre-loaded with 200m of 30lb braid so you are ready to go. This is a very powerful reel that is brimming with impressive features as expected from a quality maker, and one that we strongly recommend you check out if you want to make your fishing more accurate and enjoyable.
Key Features: name brand, size 75, 4.3:1 gearing for torque, fully loaded with braid
That's our list of four spod rod and reel combos, and if you look you might find more. However, we think those listed cover all the bases and will cater for everyone from the novice to the experienced angler, so before we go on to give a verdict as to which may be best for you, let's recap some important factors you need to consider.
Important Considerations
What are you looking for when buying a spod rod and reel combo? Here's what you need to think about:
Beginner or Experienced – are you buying for a beginner, or an experienced angler? We may only have four choices on our list, but there are a couple that appeal to the novice more than those who are experienced.
Accessories – not all of the above come with spods included – two of the packages do – so if you don't want to have to go shopping around for your spod rockets, check out the all-in deals.
Test Curve – this is an indication of the power and strength of the rod; the test curve – in pounds – is the weight it will take to pull the tip around to a 90-degree angle. Hence, the heavier the test curve, the stronger the rod.
That's really about it for these items, so all we need to do now is look at which may be best for you.
Our Choice
To be honest, it's difficult to choose between these four packages, even though we feel we should be recommending the ones that come complete with spods.
The first one on our list is perhaps the best all-round deal, as it has a decent rod and reel with spods included, but for a quality rod there is no doubt the second on the list – the Qdos package – is the best of the lot, and as spods are not expensive we would recommend it as our choice.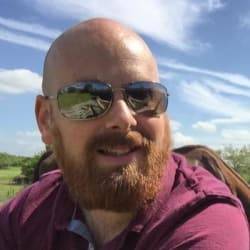 Mike has over 30 years of fishing experience in carp fishing and general coarse fishing. He is always looking for the latest fishing kit to try out and talk about and needs a bigger shed due to all the fishing tackle he owns. You can read more about him here.