This appropriately named fishery is located close to Haynes, just outside of Bedford, and has a lot to offer – especially for passionate trout anglers. Even though it is a man made fishery, it was created with a lot of skill and a carefully planned design that offers balanced and challenging angling. It is located roughly 6 miles south of Bedford, and not too far from the A600 road, making it easy to find and access. Just as its name suggests, the Summerfields fishery is perfect in the summer months, captivating with its surprisingly crystal clear waters and the lovely plains that stretch in all directions around it. It is one of the better Bedfordshire venues, and especially loved by the local angling community, thanks to its good location and quality angling.
2.5 Acres
Summerfields fishery is a man made reservoir measuring roughly 2.5 acres with depths reaching roughly 30 feet (10 meters). It is a fishery that specializes in trout, so you can expect some good catches of mainly rainbow trout. The first thing to notice is that there isn't all that much to be seen at Summerfields. There are no particular tree lines to speak off, and not a lot of features either. But even so, this water is proven to be a fantastic venue for beginner anglers, who can rely on the super friendly and knowledgeable help from both the owners and the resident bailiff. This friendly support is what built the reputation of Summerfields, and many anglers keep returning because of it. The other popular aspect of the fishery is the so-called fighting fish. The trout here are known to give you a run for your money, so be prepared!
Surroundings
And even though Summerfields is far from a stunning venue, it still has a lot of wildlife in its surroundings, including deer, swallows, house martins, and sparrowhawks. The water has good peg approaches as the bank is flat and dry. Beginners can capitalize on several well known pegs that offer great fishing and good depths. It is a fly fishing only venue, and operates on a day ticket basis. These are priced at £18 for half a day or £30 for the full day. Included in the price are two fish to catch and after that it is catch and release rule. There is also a monthly ticket available at £80 with ten fish to take. An extra fish you want to take on your day ticket is priced at £6.
Regularly Stocked
Summerfields is restocked regularly and with a fine selection of rainbow trout every time. Do not be dismayed by the lack of features or any particular beauty at this venue – the good trout angling more than makes up for it. It is a perfect location to sharpen up your fly fishing skills and to experience a bit of a challenge when you hook that first stubborn trout. And as an added bonus, you can hear some proper seasoned angler's advice from the very friendly bailiff of Summerfields Trout Fishery.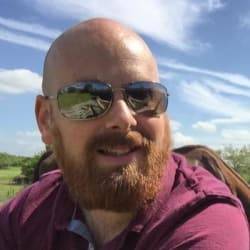 Mike has over 30 years of fishing experience in carp fishing and general coarse fishing. He is always looking for the latest fishing kit to try out and talk about and needs a bigger shed due to all the fishing tackle he owns. You can read more about him here.