Lakeside Fishery is one of the loveliest venues in Leicestershire – a quiet, secluded and well maintained fishery that offers some quality angling. It is located near the historic market town of Hinckley, and is situated on historic grounds that are now a protected conservation area. If you are looking for venues that are situated in pristine nature and offer a calm and relaxing day of angling, then Lakeside fishery really is the one to choose. But besides the lovely natural surroundings, it also offers quite good prospects for coarse and specimen carp angling. Lincolnshire and Warwickshire locals will certainly appreciate this venue, and it is certainly well worth a visit.
Lakeside Fishery consists of a single mature lake that has a lot of features. The water is almost completely (70%) surrounded by forest grounds, so it is quite sheltered and protected from the elements, not to mention that it is a wonderful ambience to be in.  The water is stocked with a variety of coarse and specimen fish. These include roach up to 2 lbs, tench and chub, bream of up to 4 lbs, and specimen carp that averages in 10+ lbs. The owners also claim there are several high twenties roaming the depths, and anglers did report catches of 27 lbs. Quite decent weights right there, for the patient angler.
The defining aspect of the lake are the features present, giving some important character to this large water. There are three islands on the water, two smaller ones and a quite large on in the middle, all of them wooded. There are also a lot of reed margins, lily pads, and a good depth overall. Lakeside has the perfect balance between its features and offers optimal conditions for quality angling, and a good, enjoyable challenge. There are no toilet facilities on site, as this is mostly a natural venue – i.e. it offers a thoroughly natural experience in these pristine surroundings. There is a parking area, albeit a bit further from the protected area, and thus a wheelbarrow might be needed if you don't enjoy lugging your equipment up to the lake. Night fishing is available with previous booking, and it is priced at £19, while the day tickets are available on the bank, and are priced at £7.5 with available concessions. There are plenty of pegs all around the water, guaranteeing enough space to fish comfortable and even snag some quiet personal time. We are certain that the fishing from the further, forested shore is quite a unique and calming experience.
In the end, this old estate lake is hands down one of the loveliest waters in Leicestershire, which all lovers of natural angling will certainly appreciate. This pristine nature reserve is a charming venue that perfectly displays the iconic English wild nature, immersing the anglers in the surroundings and allowing them to focus on the angling without too many distractions. If this is what you enjoy as well, then don't hesitate to head along towards Wolvey!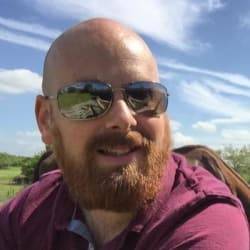 Mike has over 30 years of fishing experience in carp fishing and general coarse fishing. He is always looking for the latest fishing kit to try out and talk about and needs a bigger shed due to all the fishing tackle he owns. You can read more about him here.