Welcome to the Grey's Prodigy GT4 review – the 4th generation carp rod in the highly regarded series!
Now, I really enjoyed the performance of the GT3 so let's take a look to see if the GT4 can go one step further…..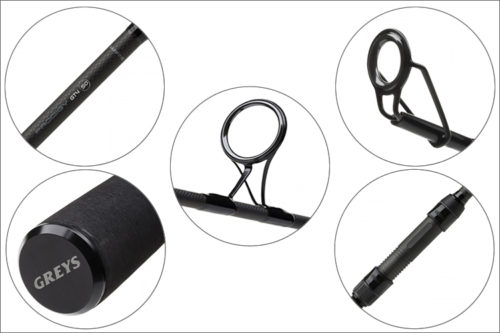 With a completely redesigned new blank, which now incorporates a high modulus carbon fibre with a full 3k woven into it, complimented with an carbon armour finish (it looks very sleek!)
(If this is  all a bit technical, the helpful people at Harrison Rods have created an in-depth article into creating blanks)
Down at the business end and you'll find a resepctful Fuji DPS-18 reel seat along with black anodised collars – whih compliments this the rod well.
The GT4 has a slim shrink wrapped handle and laser-etched butt cap which is now standard in any quality carp rod.
Rod Features
3k-UD high modulus woven carbon fibre blank
Classic Prodigy progressive action
Carbon Armour™ blank finish
Fuji DPS-18 reel seat
G-Lite™ guides (black edition)
What Lengths Are Available?
Currently available in 10, 12 and 13ft lengths.
Test Curve Options?
Test curve options range from 2.75lb to 3.5lb.
Rod Performance
The smooth progressive action that the Prodogy series is famous for certainly still exists in these carp rods!
Whether you need to power out heavy end tackle or battle close quarters, the GT4 easily copes with both ends of the scale.

Now What?
Option 1: Buy from Amazon.co.uk
Option 2: Read an Alternative Review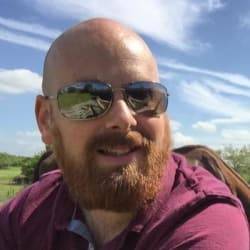 Mike has over 30 years of fishing experience in carp fishing and general coarse fishing. He is always looking for the latest fishing kit to try out and talk about and needs a bigger shed due to all the fishing tackle he owns. You can read more about him here.