We've put together a selection of 2 man bivvy reviews for anglers who prefer to share or just require extra space for tackle storage.
We've featured the very best 2 man bivvies from the likes of Trakker, JRC, Nash & Fox so you can be sure of finding a great quality bivvy built to last even the worst weather.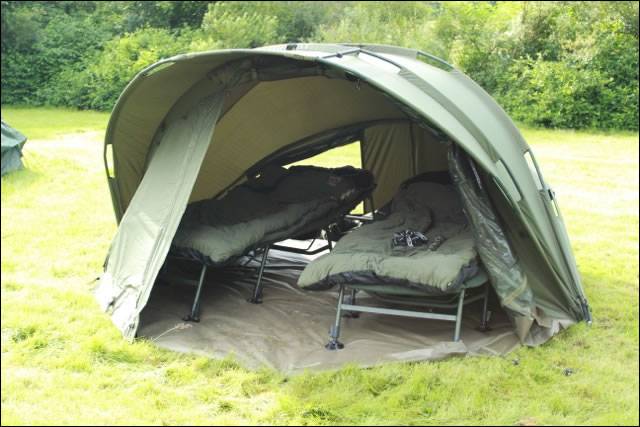 We also take a look at other vital ingredients that make up having a great bivvy such as a warm bivvy bag, built in ground sheets, accessories and even how to repair a damaged bivvy.
So, let's get this show on the road as we delve into the best, value for money, two man bivvy reviews.
Please see our post one one-man bivvies for more information on these types.
---
JRC Contact Two Man Bivvy Review
Our Rating: 4.5 out of 5
This two-man carp bivvy from JRC looks rugged and is built of solid stuff when we carried out our little weather test (we pulled and pushed it around a bit to imitate strong wind and threw a couple of buckets of water over it to boot!).
The strong ribbed frame houses ultra light aluminium poles that seem unlikely to go snap either.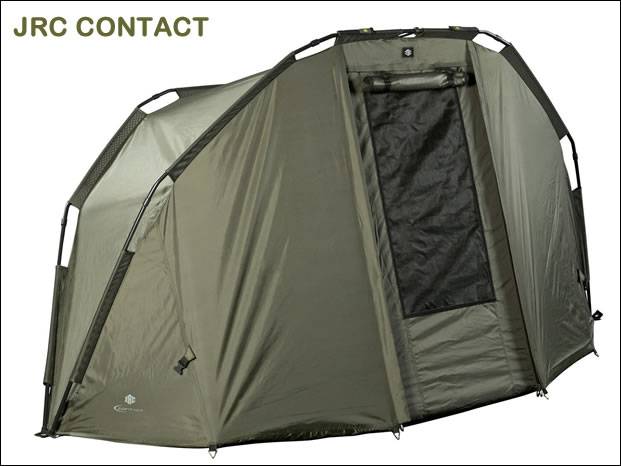 The outer tools involve tension bars and heavy duty pegs that seem of high quality (unlike some poorly made tension bars that feature grips that don't grip well at all) and the ground sheet is detached and seems nice and thick.
The front is fastened by way of a zip that runs all the way across if you prefer to open out your bivvy during the day to air.
Space-wise is more than sufficient, even for those of us who have shelled out on an over-sized Bedchair!
You'll have no problem with storing all your tackle with room to spare I'm sure.
A great practical bivvy that can withstand extreme weather any time of the year, it truly does offer all season protection.
A quick recap of the JRC Contact 2 man Bivvy:

Easy to setup
A rib construction involving 2 aluminium rib poles and double sealed taped seams all around.
Reinforced quality tension bars
Detachable heavy duty groundsheet
Fully opening (and zippable) front door including mosquito mesh
Made from strong 210D Oxford nylon
Outer shell is PU coated with 5000 HH
Supplied in a practical carry bag
Dimensions: 275cm x 230cm x135cm.
JRC actually offer a one man bivvy for those that prefer something smaller.
---
Trakker AS 365 Sleeping Bag
Our Rating: 4.6 out of 5
Next, we introduce a bivvy sleeping bag into the mix – the Trakker AS 365.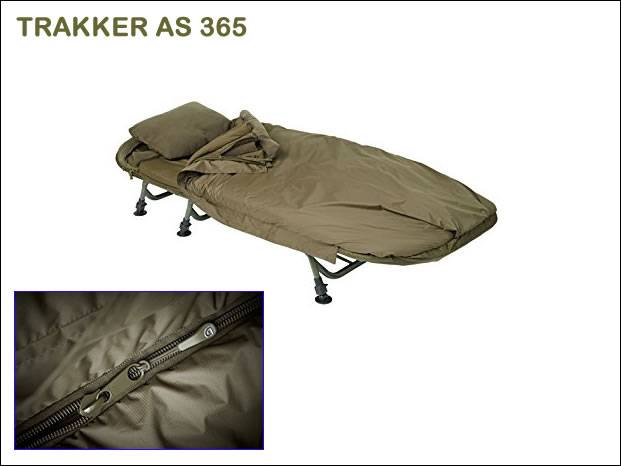 Ensuring plenty of sleep inbetween your buzzers going off is important.
The Trakker AS is made of breathable and waterproof material and filled with hollow fibre known to improve insulation.
Designed for all year round use, the inner is reversible allowing you the choice of fleece for those colder nights or ultra soft polyester when it's too hot to sleep. Internal baffles also prevent heat loss.
Other bivvy bag's often undervalue the importance of a decent hood so Trakker have included a hood that is filled to the max for added comfort and it comes elasticated so you can really bury your head!
External baffles are designed to stop air penetrating the zip so you can be sure any moisture is left outside.
From my experience, you can often find your sleeping bag all over the place by morning, so Trakker's unique bedchair fixing straps prevent this.
If you need to escape your bivvy bag quickly, both sides offer quick releasing zips so you can be on your rods in no time.
Finally, a compression sack is also included.
To recap, the Trakker AS features:
Breathable and waterproof outer material
Q7 hollow fibre filling for improved insulation
Designed for all-season use
Reversible inner can be zipped in or out with the choice of fleece or ultra-soft polyester
Internal baffles for less heat loss
Filled hood for improved warmth and comfort
External baffles to stop air penetrating the zip
Elasticated hoods top and bottom
Unique bedchair fixing strap design
Dual-sided quick-release zips
Supplied with compression sack
Dimensions: 215cm x 90cm
Weight: 5.5kg
Summary
A superb all round sleeping bag from Trakker where a lot of care and thought has gone into a comfy night's sleep in any adverse weather conditions.
---
Sonik XTI 2 Man Bivvy Review
Our Rating: 4.5 out of 5
I've been very impressed with most carp tackle from Sonik, especially the SK4 Carp Rods which I value very highly indeed.
So I was very excited to review the XTI bivvy!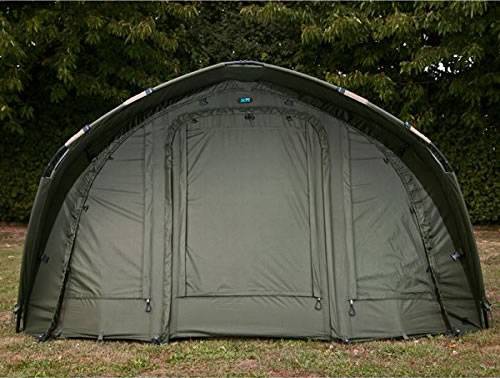 Compromising a 3-rib system using 4 rock steady aluminium poles for support, the XTI is an excellent all weather bivvy that really maximises the internal space to the full.
Constructed from super-strength 'Armatek' fabric to offer the angler superb protection against any weather.
Sonik have gone one step further by offering a clip-in vapour shield that eliminates condensation (without stealing any space either)
The rear panel really helps maximise the internal floor space which consists of a heavy duty 350g groundsheet that can be pegged down if you wish.
For those that like to open out the front, it is fully zipped allowing you to completely remove the entrance panel to really air out your gear.
Mozi-mesh panels are included as standard which are black and look high quality (unlike some panels I've encountered which are flimsy and never last very long)
These panels have the option to be switched to clear PVC windows if you so wish.
Pinning everything down is important (especially with the weather we usually get in the UK) and there are many 'pegging points' all around the bivvy fitted with stainless steel rings to allow you to really peg out your shelter properly.
Extra features include:
Reinforced pegging points
Sonik 'easy grip' zip pullers
Includes a heavy duty carry case
Dimensions: 140cm (h) x 250cm (w) x 250cm (d)
External Rod retaining straps
Extended Peak
Wide-gauge black powder coated aluminium pole system
Dual zipped doors for letterbox opening
Summary
There is ample space to fit two large bedchairs inside, so space is certainly not an issue with the XTI.
It's made from very high quality materials packed with all the features you would expect to find.
A good point to make is the included 'vapour shield' which stops any condensation from entering your bivvy space.
A superb bivvy that you shouldn't rule out.
---
Bivvy Accessories
There is a fantastic range of accessories especially made for carp bivvies.
Here, we take a moment to share some gems with you!
Bivvy Slippers
There's nothing better than trying to replicate the feeling of being at home on those cold dark nights where a cuppa just isn't enough.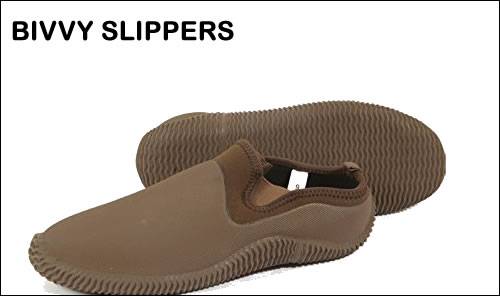 So, how about these awesome 'bivvy slippers' that will be the envy of your angling buddies!
Heavy Duty Bivvy Pegs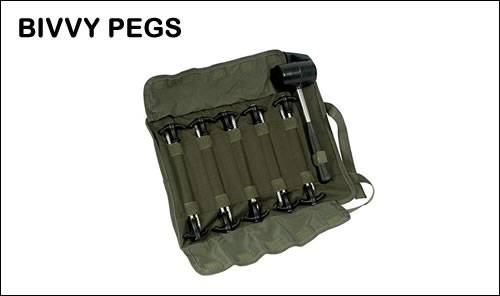 Over the years, it is highly likely that you may have lost or misplaced bivvy pegs, so why not treat yourself to a spare set (or two).
Bivvy Lighting
Ridge Monkey are well known for bringing quality technology induced carp tackle to the forefront of carp fishing.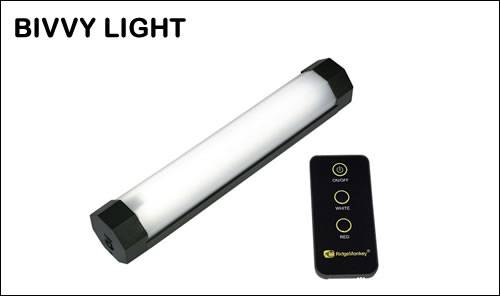 The 'Duo Lite' is a stand-alone solution operated via remote control.
It offers a red light 'night setting' so you can retain your night vision too!
Various light settings are included to maximise battery performance as well as being rechargeable which will also save you on having to buy batteries!
Bivvy Fishing Table
If the weather isn't on my side – I prefer to sit on my bedchair and make up some rigs and nothing is more handy than owning a sturdy bivvy table to make my job easier.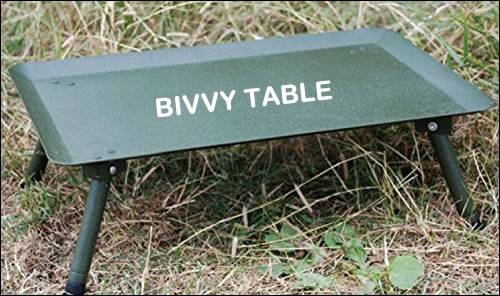 This one is fully adjustable (for easy transportation) with a hard wearing coating to boot.
---
Abode Continental 2 Man Air-Mesh Pram Bivvy
Our Rating:

4.6 out of 5
Sounds like a bit of a mouthful that – but again, a premium bivvy from Abode where space has been at the forefront of this design.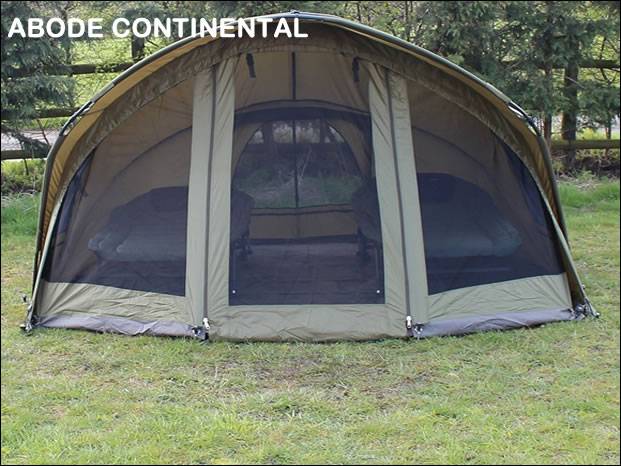 Made from 210D Oxford nylon with a 5000 hydrostatic head (this means the measure of how water resistant the material is) in this case it can hold a column of 5000 millilitres of water for those who like technicalities!
Anyway, the nylon is coated with 210D PU (Waterproofing) with green taping.
There are 4 sections to the structure (or 4 ribs as it were) that contain 19mm aluminium poles which provides for a nice, robust hold.
Mozzi panels can be found at the front, rear and sides which also allow plenty of light inside.
It has a barn-door style front door which has a two-way double zip which can be fully removed.
Clear PVC windows are included if this is preferred.
Every part is fully tape sealed with extra stitching at all the stress points.
The Continental can be pegged out at two heights using heavy duty pegs.
The groundsheet is heavy duty and removable and we noticed groundsheet skirts inside so you can really pin it down.
6 storm tension bars are also included so you can be rest assured your bivvy will survive in any weather thrown at it.
To recap:
5000 Hydrostatic head and 210D OXFORD nylon.
210D PU coated cover with green taping.
4 section 4 rib 19mm aluminium poles.
Mozzi mesh panels front, side & rear.
Two way double zip barn style door.
Removable clear door which is fully tape sealed with Bar Stitching at stress points.
Two pegging heights. Groundsheet skirt. Supplied with Heavy duty pegs.
Reinforced edges. 6 Storm tension bars included
Heavy duty PVC Ground sheet included
Heavy duty Carry bag also included
Summary
Another quality 2 man bivvy from Abode with ample space for 2 people plus extra room for your tackle.
---
How to Repair a Bivvy
We find that video's demonstrating easy-to-follow instructions are  easier to follow along to rather than step-by-step text, so here we entertain you with some useful bivvy repair videos on things like how to re-waterproof nylon, repairing poles and sealing worn bivvy seams.
These are all fantastic sources of information to get you started so if you can't bring yourself to replace your bivvy, watch on!
Reproofing and Cleaning Your Bivvy
Courtesy of Trakker.
Repairing Broken Fiber-Glass Tent Poles
---
Sealing Bivvy Seams
You can purchase Seam Seal products from here.
We hope you enjoyed our 2 man bivvy reviews.
[metaslider id=4522]
Save