Spod Rod & Reel Combo 2016
Ideal tools for spodding are owning a spod rod & reel combo for baiting a targeted area quickly and accurately.
These days, specialist rods tailored for spodding make the job much easier than using your normal main carp rod.
When you've attached a spod, filled it with bait and added water – it can become much heavier than your lead and rig setup.
For this reason, selecting a strong rod with a high test curve is essential for bait deliverance.
A spod reel fit for purpose is also important.
You're ideally looking for a reel that can hold a fair amount of braid (use dedicated spod braid), which is the best material to use to lessen your chances of a 'crack off'.
Any kind of big pit carp reel will be more than capable of doing the job.
We suggest using a shock leader to take the strain off with a proper finger stall to limit damage to your fingers!
You'll become a spodding 'expert' in no time using the right tackle, so we've gone and listed the best spod rods for 2016 (with some rod& reel combo's thrown in) to confidentiality help you spod the best you can.
---
Chub Outkast Spod Rod
Make feature finding at range more effective with the spod/marker edition from the Chub Outkast Series.
Length: 12ft
Test Curve: 4lb
Features: 50mm ring pattern, progressive power action, depth marks at 6 & 12 inches.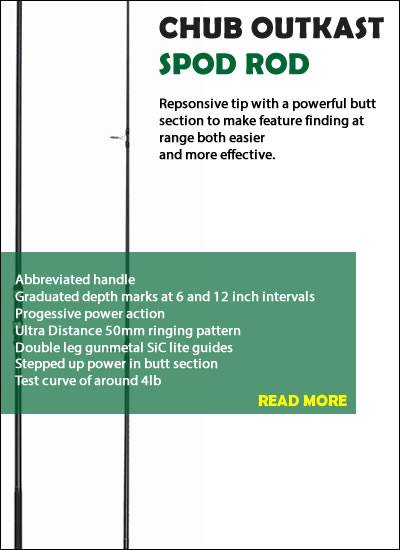 See the Chub Outkast in Action!
Find out more about the Chub Outkast Spod/Marker Rod
---
Greys Marker/Spod Plus
Greys make phenomenal carp rods, and the 'Spod Plus' is no exception.
Built with robust quality, completed with a progressive tip action to maximise heavy, long distance casting for spodding to far reaching hot spots.
It's surprisingly lightweight compared to other spod rods in the mid-range market.
This rod has a great recovery speed when reeling in each time which can be a chore at times.
Greys Plus Spod Rod really does stand the test of time.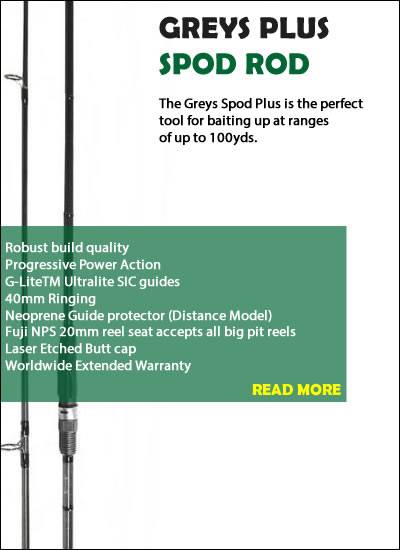 See the Greys Spod Plus in Action!
Find out more about the Greys Plus Spod/Marker Rod
---
Daiwa Emblem Spod Reel
You've got the spod rod, now you need a reel to complicate it and complete the package.
The Daiwa Emblem Spod Reel is everything you need – twin line clips for clipping up your spot, and a built in mechanism called 'Castlock' which keeps the bail arm open and locked to avoid tangles.
Quick retrieval is a must when spodding, and with every turn of the handle – 1 metre of line or braid is wrapped safely around the spool! That is fast.
A tough reel, but a smooth performer.
Find out more about the Daiwa Emblem Spod Reel
---
Sonik S4 Spod Rod
All Sonik carp rods are of high quality, and the S4 is a long casting powerhouse.
When you really need to punch out your spod or PVA bag, even in strong winds, the extra power generated from the butt section through to the tip makes this rod fly.
The stiffer butt section is reinforced with a super strong 1K weave for complete confidence.
If that's not all, you have the option of either a slim shrink wrap handle or full cork.
The lightweight double leg SIC guides are 50mm which eases the line through with no problem at all.
The butt is tipped with a laser etched cap to give you a spod rod that looks sleek.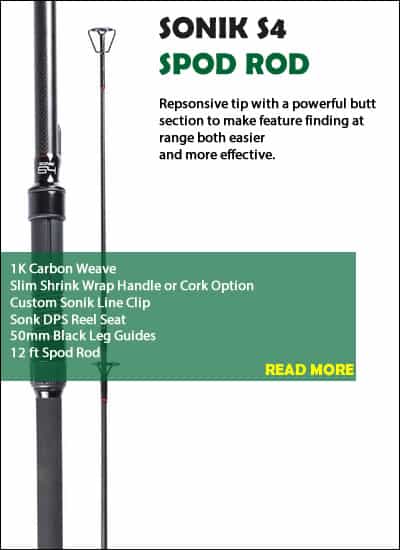 Find out more about the Sonik S4 Spod Rod
---
Shimano Aerlex XT-A Spod Reel
When the need occurs for some heavy spodding, the Shimano Aerlex is designed for the job.
It's a robust reel backed up with tremendous cranking power courtesy of the 5:3:1 retrieval ratio.
Spodding efficiently and swiftly are key features required of a reel ad the triple line clip  allows you to 'clip up' to multiple targets with ease.
An added bonus of a baitrunner allows for quick drag adjustments to be made where peeling of line for depth finding is necessary.
The Aerlex is supplied with free Aero mono, although a dedicated braid is recommended for spod and marker work.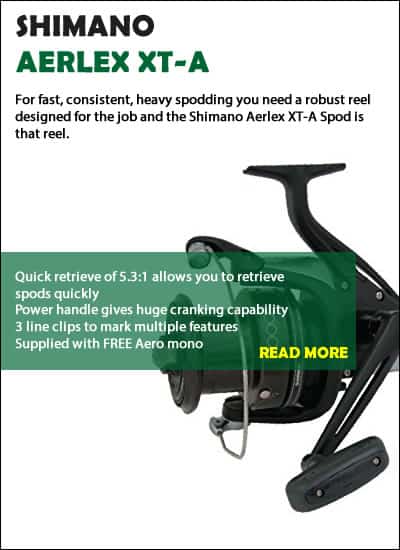 Find out more about the Shimano Aerlex
---
Once again, we thank you for taking the time to visit our website.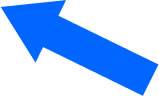 Please give us a 'like' or share on one of the social platforms that you can find just to the left.
Many Thanks!
We've pieced together a mammoth list of carp bait suppliers just for you!
Read More