[metaslider id=4110]
---
Carp Rod Pod Reviews for 2017

The best carp rod pod reviews for 2017 are here!
Owning a carp rod pod makes an angler's life that little bit easier, especially a nice sturdy, well built one.
You'll want one that's compact – i.e. one that can be stored and carried around without a fuss as you already have enough carp tackle to carry I'm sure!
A good rod pod will be light, stable and offer at least some features such as handle straps to help keep your rod secure during a take.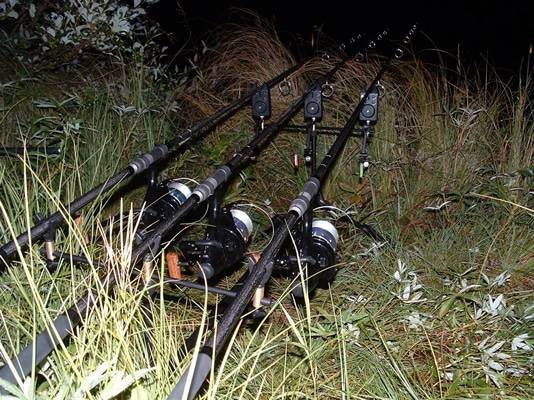 Try to find a model that offers as many adjustable sections as possible – this will benefit you when trying to set a rod pod up on uneven terrain.
A final suggestion would be a rod pod that can be quickly erected or fold away.
So, here we list 7 of the best carp rod pods for 2016, enjoy!
---
Fox Stalker Plus Rod Pod
Type: Goal Post Style
No. of Rods: 3
Adjustability: Main Bar, Posts, Legs
Dimensions: 69cm to 106cm, 23cm (Lowest Setting) to 42.5cm (Highest setting)
Features: Reinforced Joints, Lightweight, Improved Model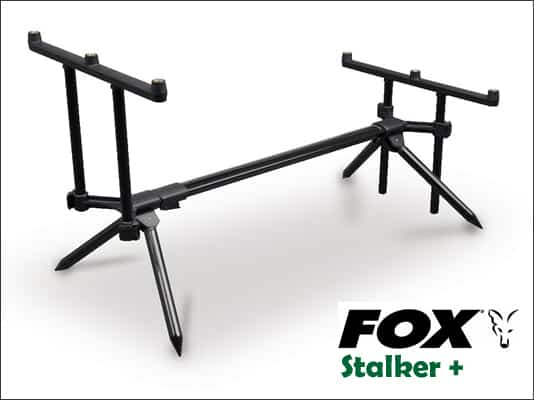 The new Fox Stalker Pod Plus is a revamped version of the original Stalker, with reinforced joints and improved moulding.
The body and legs are adjustable giving a robust & versatile rod pod.
Made from aluminum (including the buzz bars) for increased stability and incredibly lightweight.
Suited to roving or short session anglers, this is a well built piece of kit!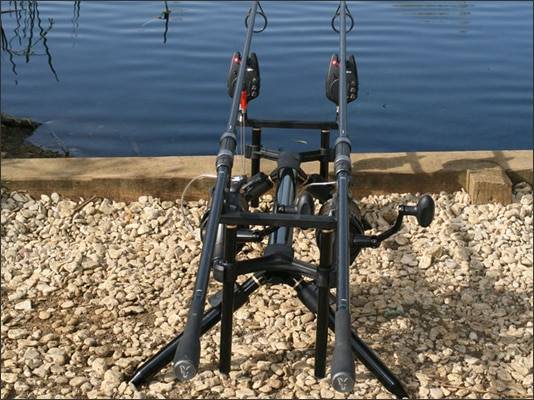 ---
Nash H-Gun Rod Pod
Type: Goal Post Style
No. of Rods: 2 & 3 Rod models available
Adjustability: Main Bar & Legs
Features: Hand-wheel Locking System, Zipped Carry Case for Alarms etc.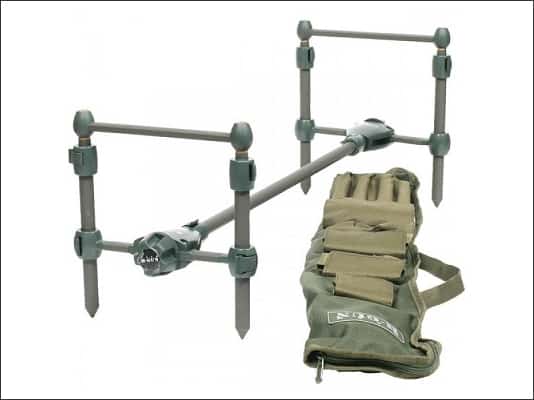 A great goal post style rod pod from Nash, featuring an extendable chunky main bar and adjustable legs capable of dealing with any terrain or difficult bank slopes.
It can hold up to 3 rods, and is available in a nice carpy green matte finish to boot.
Once you've set up your H-Gun Rod Pod, you can lock it into position thanks to the large locking wheels at either end.
It can be erected fast, and just as easily folds down into a nice smart zip-able padded carry holdall with bags of room for your alarms, indicators, buzzer bars or bank sticks.
A great, well-built all-rounder from Nash!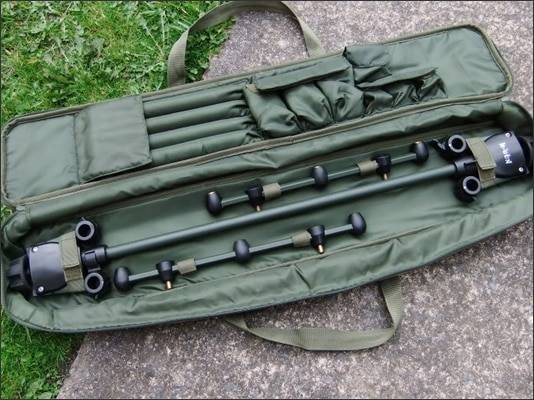 ---
Best Rod Pod under £50
Leeda Rogue Rod Pod
Type: Multiple Use
No. of Rods: Up to 3 Rods
Adjustability: Legs
Features: Strong, lightweight aluminum construction, includes front & rear buzz bars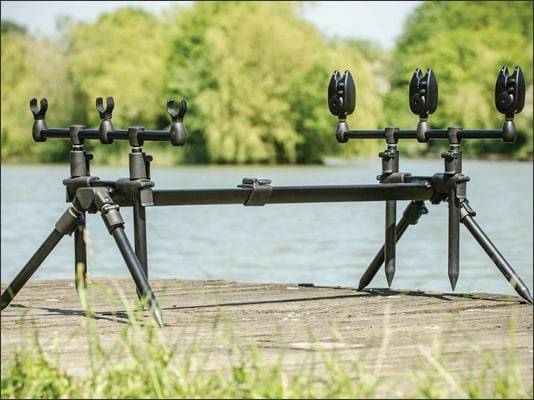 The Rogue Leeda Rod Pod is designed for up to 3 rods.
Offering maximum support with it's strong aluminum frame, it looks more expensive than other similar pods on the market, but at for a fraction of the price.
You'll get the pod, two sets of buzz bars and 8×10 inch bank sticks for multiple use.
It's supplied in a sturdy carry bag, spacious enough for  3 alarms and indicators which can even be kept attached to the buzz bars if required.
Key features include:
Strong and lightweight aluminum construction
Front and rear buzz bars included
Supplied in heavy duty storage bag
---
NGT Cross Rod Pod
Type: Goal Post/Cross Bars
Adjustability: Buzz Bars (Front & Rear)
No. of Rods: 3
Dimensions: Length 116cm, height 39cm
Features: Front + Rear adjustable buzz bars, aluminum profiled tubing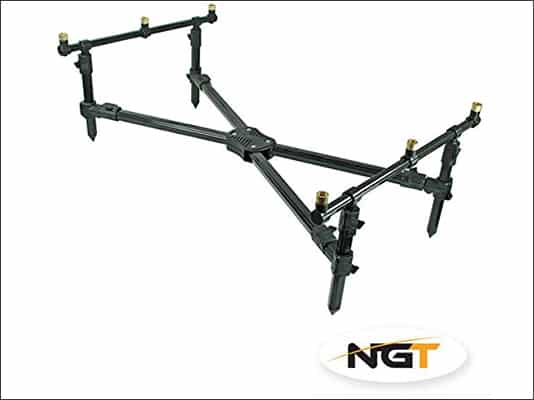 The NGT 'Cross' Pod is made from aluminum and holds up to 3 carp rods.
The cross section provides greater stability and we would class this as a fairly low pod.
A rod pod benefits from being able to be put up or down quickly and efficiently and the cross pod does that by simply removing the buzz bars and retracting the main cross section.
It's packed into a deluxe carry case.
Total weight is 2.4kg.
NGT Rod Pod Video


---
Best Value for Money Rod Pod

Ron Thompson 'LUX 3'
Type: Goal Post style
Adjustability: Buzz Bars & Main Bar
No. of Rods: 3
Dimensions: 51cm Buzz Bar
Features: Triangle Main Frame, Extendable, Includes Carry Bag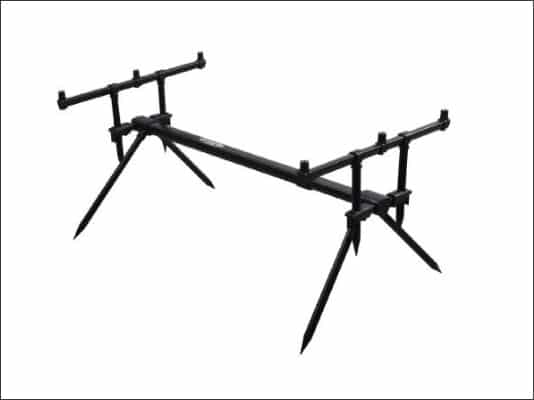 The Ron Thompson 'Lux 3' Rod Pod is outstanding.
It's made of the finest high grade aluminium with the triangular main bar gives the pod great stability and strength.
The included buzz bar is 51cm which allows for plenty of space between your carp rods.
A nylon carry bag is included making storage and transportation easy.
Overall, a very practical, robust rod pod.
---
Cygnet Grand Sniper Deluxe Rod Pod
Type: Multi-positional
Adjustability: Legs, Buzz Bars & Main Bar
No. of Rods: 3 to 4
Total Weight: 4.7kgs
Features: Dog-leg Buzzer Bar with 90 degree movement, Quick lock butt rests
Once you've discovered the versatility of the 'Grand Sniper' you really won't want to try any other rod pod.
These are bold claims indeed, but we can see that every foreseeable angle or position required to set up your rods are catered to.
You can fish down low, up high or on uneven ground comfortably due to the 90 degree adjustable buzz bars and towering extendable legs (up to 36 inches in fact!).
All these adjustable parts makes assembly/disassembly quick & easy.
The buzzer bar is shaped like a 'dog leg' to avoid any contact between pod and your indication system.
Legs are supplied in a variety of lengths, ranging from 12 inches up to 36 inches.
You'll receive a pair of 3 rod buzzer bars – with the option of a 4-rod version if needed.
Finally, if that wasn't enough, the Grand Sniper is fitted with quick lock butt rests.
All this fits nicely into a padded case (also included).
So, there we have many styles of rod pods for any budget!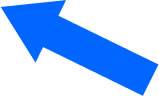 Please take one moment to share this on the necessary social platoforms.
Thank you in advance!
---
Read More Carpy Articles

We've pieced together a mammoth list of carp bait suppliers just for you!
Read More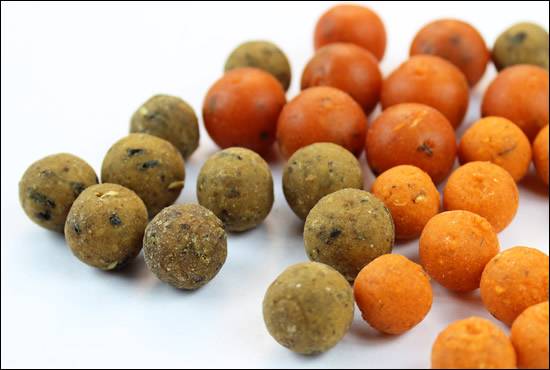 Save
Save
Save
Save
Save
Save
Save