Carp Rod Holdall Reviews
A rod bag is essential for storing and securing your carp rods and other terminal tackle.
You should certainly consider investing in a good quality carp rod holdall because protecting and storing your rods is very important, especially during transit or bad weather conditions (nothing like a soaking wet rod bag eh?)
Things to consider:

* How many carp rods you need to store (Most offer up to 6)

* What extra space is required for other tackle, such as reels and landing net poles.

* How protective is the material?

* Are the zips, seams and pockets strong and secure enough.
Personally, I've gone through several rod holdalls down the years – because eventually, wear and tear is going to happen and they do begin to fall apart.
For this reason alone, I favour a rod holdall that is made from quality material whilst ensuring there is plenty of space (especially for new tackle).
It's worth noting that the extra space also minimises damage during transit so I never overload my rod bag.
Ok, so once that's taken care of – I like to think about the extras such as does it have rod retaining straps to keep my rods secure?
Padded 'reel cushions' also aid security and minimise possible damage through knocks etc.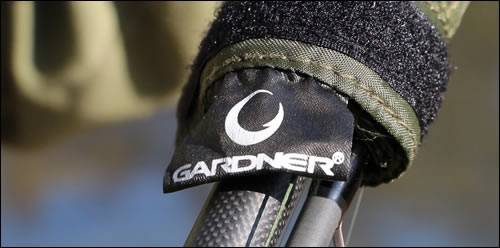 "An example of rod fasteners used to secure your carp rods"
Your carp rods may come in two or three sections so that is something to bear in mind also when choosing a holdall size.
Many angler's store landing nets, rod rests or throwing sticks in their holdall so plenty of extra pockets is something to also consider.
So, let's run down a few of the better carp rod holdalls currently available.
---
Behr Rod Holdall Review
Our Rating:

4.4 out of 5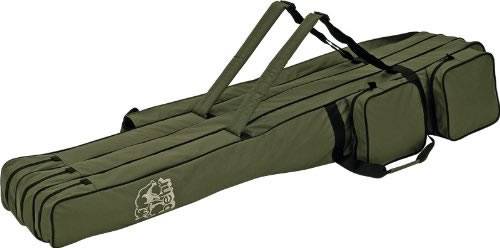 This rod holdall from Behr fits 6 carp rods within the 3 spacious compartments.
There are 3 double zippers on the main compartment for easy access from any side which is made from 100% 600D nylon to give you great protection during transportation.
Talking of mobility, there are two well padded shoulder straps to take the burden of carrying on your shoulder, in fact, it can be worn as a 'backpack' type holdall leaving your arms free for other carp tackle.
There is a matching carry handle for those who wish to carry the holdall by the conventional method.
In regards to space, there are 2 large outside pockets as well as an additional longer length pocket for landing net pole or utility rods.
The 2 smaller pockets can be used for boilie crushers or similar sized tackle if required.
Overall – a pretty decent rod bag with plenty of free space.
---
 NGT Deluxe Rod Holdall
Our Rating:
4.1 out of 5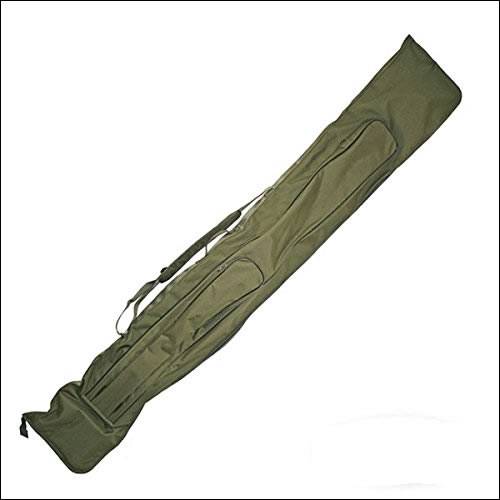 This is a NGT branded rod holdall capable of holding 3 made up and 3 unmade carp rods.
Using insulated 210D lining and waterproofed 600Dpolyester for ultimate protection, this is a holdall that is very robust.
There seems to be efficient padding in all the right places such as the adjustable carry strap and around the reel areas.
There is no extra storage space inside the main compartment (which can be ideal to avoid other tackle damaging your rods or reels) but there are two additional long length front pockets that seem long enough for bank sticks and the like.
For small tackle item such as carp weighing scales, there are 3 external pockets with strong zippers to keep tackle safe and secure.
Overall, a well made rod holdall from NGT.
---
Nash H-Gun Rod Holdall
Our Rating:
4.5 out of 5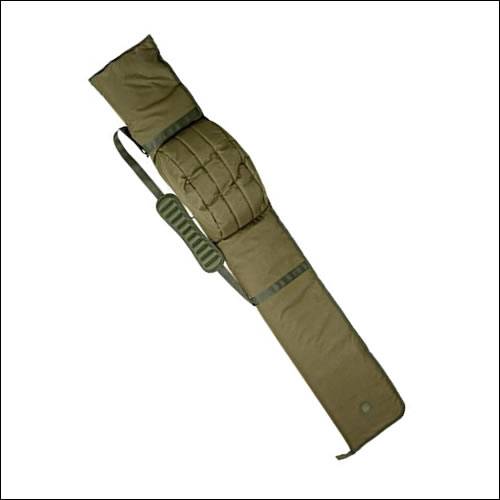 Nash have put together this superb holdall as part of their 'H-Gun' carp rod range.
Capable of holding carp rods of up to 12 foot in length, this is really classic holdall design.
It can store 3 made-up rod and reels on top of 3 unmade rod setups which is more than enough for most anglers.
It's best feature is the padded centre 'flap' that offers complete rod protection.
Along the length is a three-section aluminium spine that helps to keep the shape as well as some bonus added protection that will prevent rod tip damage from occurring.
Space has been well thought of here because of the great addition of an ultra long external pocket capable of storing a carp brolly.
This is on top of the standard log pocket for your extra pod sticks etc., all of which can be easily accessed, not to mention all the zippers are very strong & are not prone to breaking or snapping of very easily at all.
Transportation is via the adjustable padded carry strap
The H-Gun holdall is made from durable material with reinforced seams to make this a long lasting rod bag.
A great effort from Nash – certainly built to last this one!
---
Carp Rod Reviews
Just a plug if you fancy reading our reviews on carp rods 🙂
---
Can't decide?



Check out some other highly recommended carp rod bags below:
Shakespeare Agility 6 Tube Rod Bag
By Craig
/ November 5, 2017
We've pieced together a mammoth list of carp bait suppliers just for you!
Read More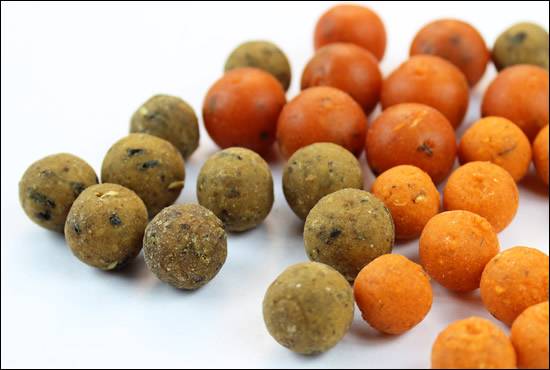 Save
Save
Save